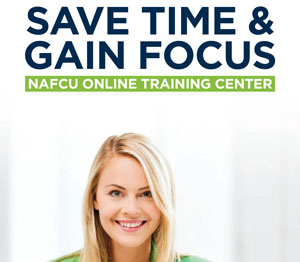 ❮ Back to Online Training
We understand the challenge. Your credit union faces a steep to-do list every day. And still has to find time to keep up with changing regulatory requirements. And ensure your board stays up-to-date with the latest industry knowledge. It's hard to keep up with these in-depth tasks in a limited amount of time. Here's a solution, NAFCU's online training.
Please fill out your information to download the brochure now.