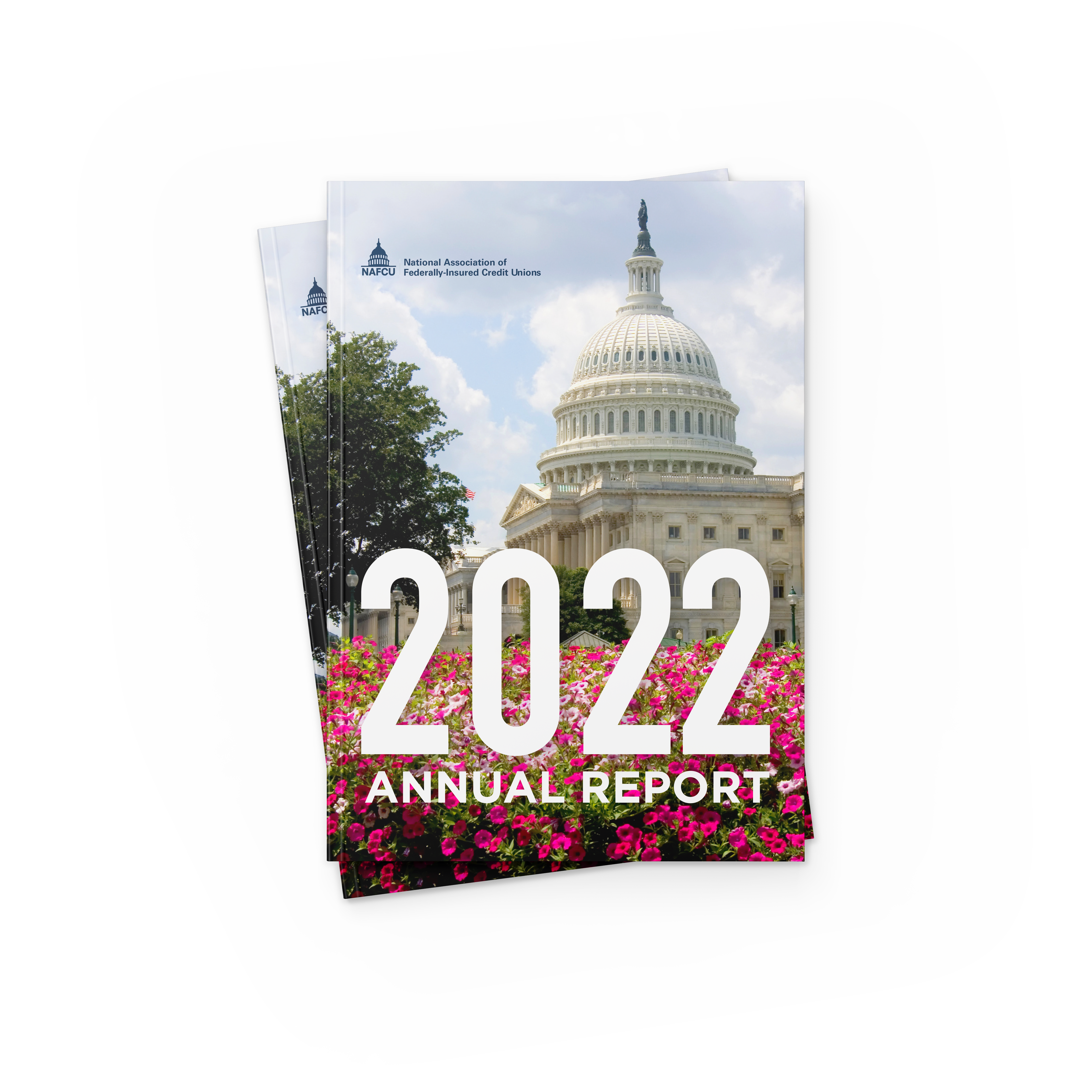 Everyday life started to return to normal in 2022, but residual financial impacts stemming from the coronavirus pandemic and economic uncertainty continued. Amid these conditions, we're proud that you remained steadfast in your commitment to your 135 million credit union members, experiencing growth as a result.
As the industry's leading advocate, NAFCU fights for solutions that allow you to thrive and provides premier resources to help strengthen your institutions.
This 2022 Annual Report highlights our legislative and regulatory advocacy efforts to secure an operating environment that promotes growth and reduces red tape, our resources to help you overcome obstacles and stay informed of trends impacting the industry, and our prudent management of members' dues.

Download the 2022 Annual Report
Throughout 2022, NAFCU: 
Secured enactment of the Credit Union Governance Modernization Act to protect credit unions, members, and staff from illicit behavior;
Prevented provisions that would further cap interchange revenue and grant the NCUA expanded third-party vendor authority;
Led efforts for more supervision of nonbank fintech companies to protect consumers and limit risks to the financial system, and for credit unions to be included in digital assets discussions;
Answered more than 6,000 member questions through our direct compliance assistance program;
Offered 12 conferences and events to deliver forward-thinking content on growth strategies, member trends, and more to 3,100 registrants; and
Streamed more than 16,000 hours – nearly 2 years' worth – of our educational content through our Online Training Center to nearly 5,000 credit union professionals and board members.
Past Annual Reports