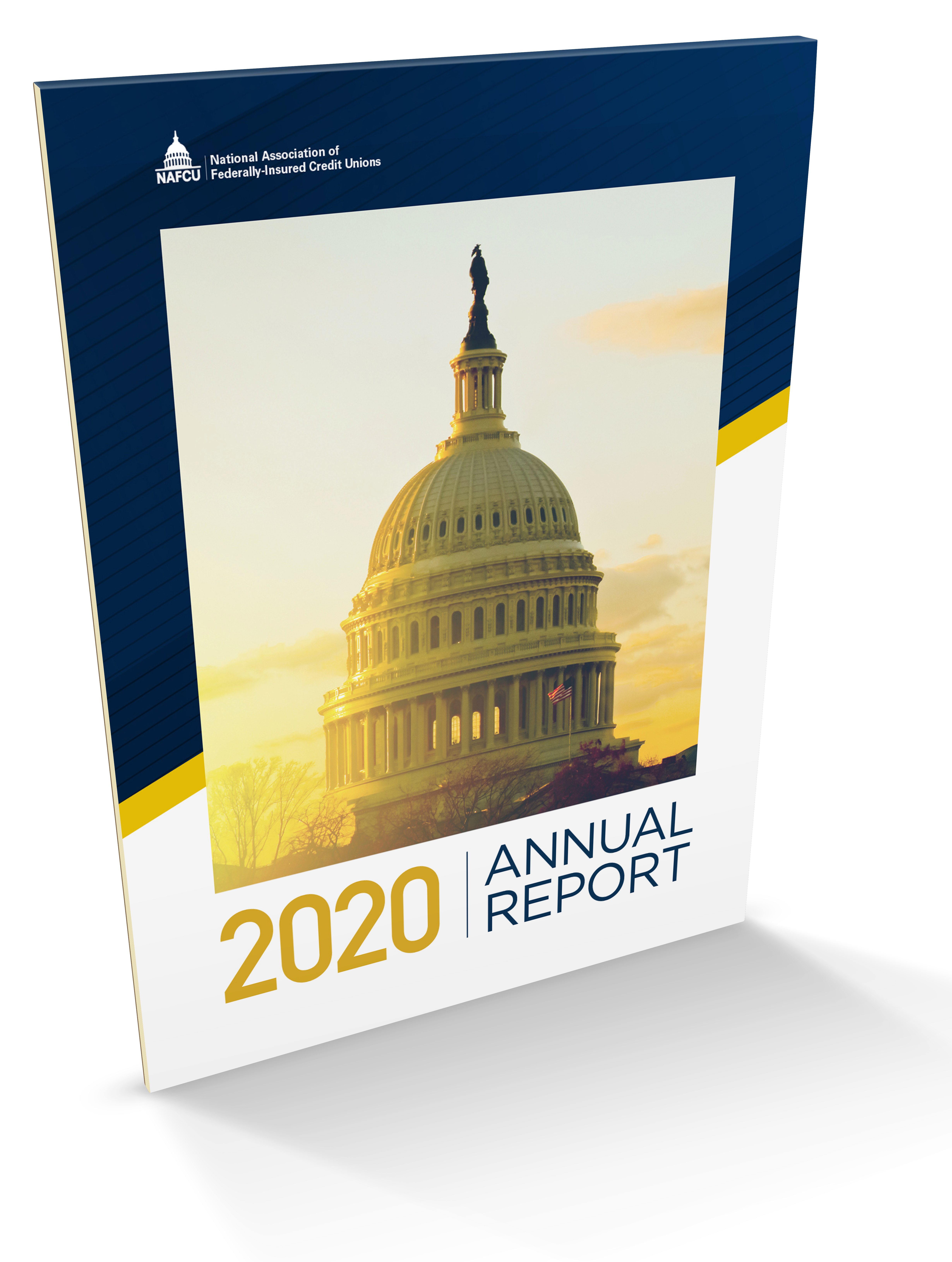 2020 was a year of unprecedented challenges. As credit unions sought to support members facing financial hardships amid the coronavirus pandemic, NAFCU worked to bolster your mission and secure policies that provided you with the flexibility and tools needed to do so. We are humbled by your confidence in our efforts and letting us be your voice in Washington.
This 2020 Annual Report highlights our legislative and regulatory advocacy, efforts to obtain more guidance and clarity as new programs and policy changes were enacted, compliance assistance to keep you informed of the operating environment, education opportunities as we pivoted to virtual events, and year-end financials.

Download the 2020 Annual Report
Throughout 2020, NAFCU: 
Secured credit unions' ability to lend through the paycheck protection program to support small businesses in your communities and garnered bipartisan support for reforms to allow the industry to provide more business loans;

Saw the NCUA and CFPB respond to our calls for examination and reporting relief and flexibilities;

Led efforts that secured the Federal Reserve lifting its six-per-month transfer limit on consumers' savings accounts under Regulation D;

Attained troubled debt restructuring flexibility via legislative provisions;

Answered more than 8,000 member questions through our direct compliance assistance program;

Offered 10 virtual conferences and events, including our landmark State of the Industry that attracted more than 1,500 registrants; and

Launched four new member-only networks for CEOs, HR, cybersecurity and IT, and marketing and growth.
Past Annual Reports