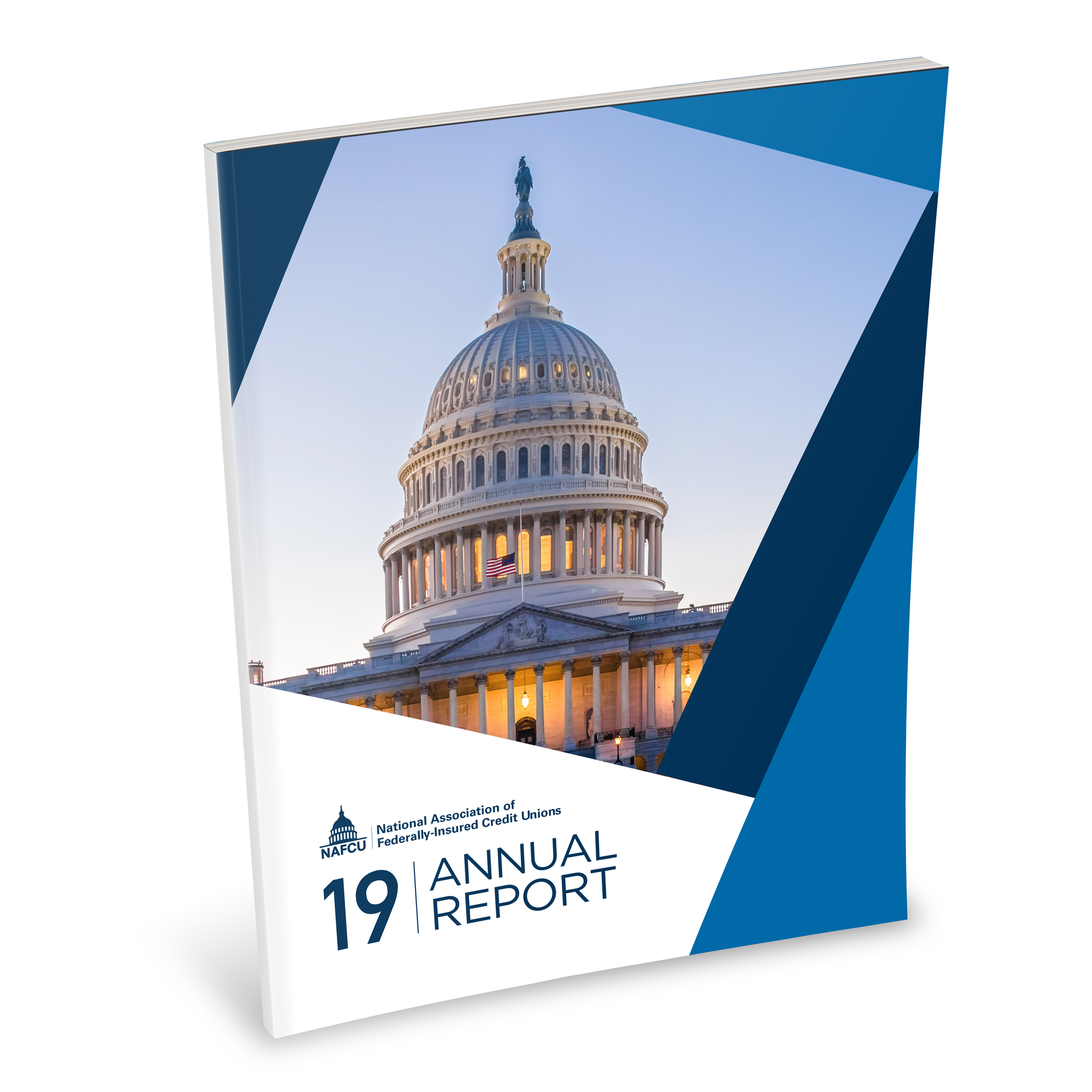 2019 was a year of growth for NAFCU as we continued to highlight the credit union difference to policymakers and the public. A strong 2018 set us up for even more success during the year as we pursued a bold advocacy agenda, responsive compliance assistance, and forward-looking education programs to achieve record membership growth and robust-year end financials.
This 2019 Annual Report highlights NAFCU's legislative and regulatory wins for the credit union industry during the year – including meetings with key policymakers in Washington – that garnered national media attention, as well as our award-winning compliance programs, new education and training resources, and year-end financials.

Download the 2019 Annual Report

View the full independent auditor's report
Throughout 2019, NAFCU: 
Set the record straight by educating lawmakers and the public on the credit union tax exemption;
Worked with the NCUA and lawmakers to secure relief for credit unions under the NCUA's risk-based capital (RBC) rule;
Met at the White House to discuss credit union priorities;
Testified before Congress three times, leading efforts to introduce over 20 bipartisan measures;
Sought and secured a delay to the implementation of the Financial Accounting Standards Board's current expected credit loss (CECL) standard;
Answered over 10,000 compliance questions, continuing our 1-business day or less response time; and
Launched two new NAFCU networks, the NAFCU Compliance, Risk & BSA Network and the NAFCU Lending Network.
Past Annual Reports