15 qualities of a great leader
Last week, I asked you to consider whether your leadership has gone off the rails as you work to guide your organization through the challenges posed by the coronavirus pandemic. It's important for us to recognize the areas that we may have let slip as we've been overwhelmed by uncertainty and rapidly changing environments.
To follow up on that, I thought it would be beneficial to review some qualities of successful leaders. TaskQue writer Sarmad Hasan outlines the most important ones that separate the good from the bad:
Honesty and integrity:

These are qualities we're taught from a young age: Tell the truth, and do the right thing even if it's hard or no one is paying attention. They are also key to building trust and loyalty with your employees.

Confidence:

As I've said before, confidence is not arrogance. In leadership, confidence means decisive decision making even in tough times. It means recognizing your own limitations and lifting others up without fear or jealousy.

Inspire others:

Great leaders get to the top by encouraging and motivating others to do better. Positive reinforcement is a more effective way to bring about change.

Commitment and passion:

Our passion and commitment are revealed through our work. If it's something we really care about, we put all of our energy into it to be successful – and our employees see that. Passionate people inspire others to join the cause.

Good communicator:

I would argue that this should always be at the top of any leader's list of qualities to possess. It is the foundation of all these other traits. If you can't message effectively – whether it's long-term goals, feedback, changes in operations – you won't get the buy-in you need to be successful.

Decision-making capabilities:

This quality becomes even more important in times of crisis. Here are some tips to help you through the decision-making process.

Accountability:

Holding people accountable can be uncomfortable, but it's critical to their – and the entire organization's – success. Leaders establish an environment of accountability by recognizing good work and giving credit where it's due.

Delegation and empowerment:

One person can't do everything. Strong leaders fortify their organizations by delegating responsibilities appropriately and empowering employees to do them. Micromanagement is not a trait of a good leader.

Creativity and innovation:

In our fast-changing world, businesses must embrace creativity and innovation to keep growing. New problems call for new solutions. This mindset must trickle down through your entire organization to problem solve better and stay successful.

Empathy:

We all face difficult times. The difference between a good leader and a bad one is the ability to listen and show employees that you care about what they're going through.

Resilience:

Failure is a key part of growth. Don't let it keep you down. If you're struggling to overcome it, here are some considerations to get you back in a positive mindset.

Emotional intelligence (EQ):

Being aware of your emotions and those of others strengthens your relationships. Gauge your EQ with these 11 questions.

Humility:

This ties well with many of the other qualities listed: Confidence (without arrogance), delegation, accountability – I could keep going. Trust that your team can and will do their job well. Here are some tips to put it into practice.

Transparency:

Be open with your team about where your organization stands, where it's going, and how you are going to get there. Keeping information secret undermines your efforts. Give them the clarity and security they deserve.

Vision and purpose:

Leaders must have a clear vision of where they want to take their organization. They must also have a clear sense of their business purpose and how their vision will meet members'/customers' needs. Once that's established, it's all about communicating that to your team and other stakeholders.
Leadership takes works, and it's a combination of several qualities and skills that will ultimately make you successful. These are the basics – be intentional about putting them into practice and you will serve your organization and employees well.
Follow me on Twitter (@BDanBerger)
About the Author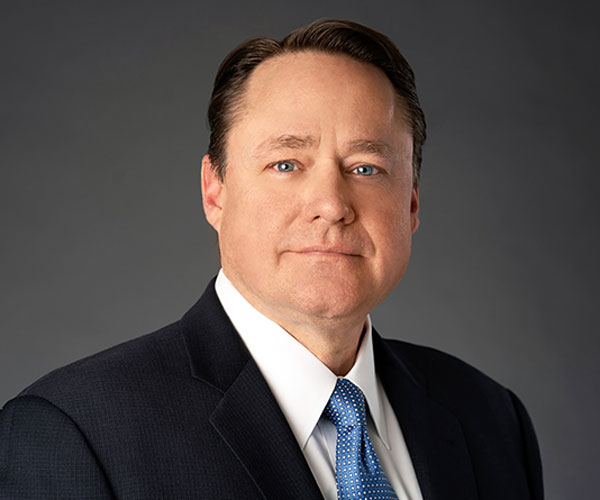 B. Dan Berger first joined NAFCU in 2006 and helped turn the association into the premiere advocate for the credit union industry. Since becoming president and CEO in 2013, Berger, who is also an author, economist, and one of Washington's top lobbyists, is credited with bringing national attention to key policy issues, while ensuring NAFCU's members meet policymakers at the highest levels of government.
Read full bio