Stay focused on growth with these traits
How do leaders ensure consistent growth for their companies? There's no easy answer; success has many influences. Ultimately, though, strong management helps businesses effectively address any challenges facing your organization.
A recent article from McKinsey & Company explores findings from surveys and interviews with C-suite executives to determine common traits of "growth leaders." These traits are worth some consideration and reflection – especially as we prepare for an economic downturn – to determine whether you and your company will keep growing.
Here they are:
Be all in. "Growth is priority number one, two, and three," said one president featured in the research. Growth leaders see opportunity everywhere, and are willing to put resources and strategy into action. But the head of an organization can't be the only one committed to growth – this vision needs to be effectively communicated to employees, stakeholders, and members/customers to ensure all are working toward the same goal.
Be willing to fail. Success requires risk taking. And just as the saying goes, you can't put all your eggs in one basket, so effective growth leaders need to have a diverse risk portfolio. But risk isn't something only a president or CEO should take. All employees must have the independence to be problem solvers, and leaders shouldn't punish good ideas that fail.
Know your customer (member) as a person, not as a data point. This trait is credit unions' bread-and-butter. Our industry's unique structure allows us to intimately know members. In today's innovative financial services marketplace, credit unions use data and analytics to determine which new products and services to offer in order to better serve members and communities.
Favor action over perfection. Indecisiveness occurs far too often in business. We get an idea, but then we second guess ourselves or try to get everyone to agree before moving forward. Whether embarking on a new project or cutting an underperforming product, growth leaders listen to their guts and signs in the environment.
Fight for growth. Stay focused on the big picture. Rearranging priorities for short-term growth takes away valuable resources and can cause confusion among employees. Employees should see how their daily responsibilities complement others' and work toward the leader's clearly defined vision.
Tell your growth story all the time. Communication is key in effective leadership. Goals for growth should be easily understood by all in the organization, and McKinsey's research found that's accomplished when employees see the purpose behind the business and their actions. Here's one of my recent blogs that details stories leaders – and advocates – should tell often.
Give control to others. This is part of servant leadership. Your company is successful when you let your team members flourish. Micromanaging and not delegating effectively limits everyone's time. You hired your employees for a reason, so let them use their knowledge and skills to support your growth strategy.
Growth is my organization's priority – for ourselves and our members. In competitive marketplaces, ensuring growth can be difficult, but these traits identified by McKinsey are sure to bolster your leadership strategy and keep you on the right path.
Follow me on Twitter (@BDanBerger).
About the Author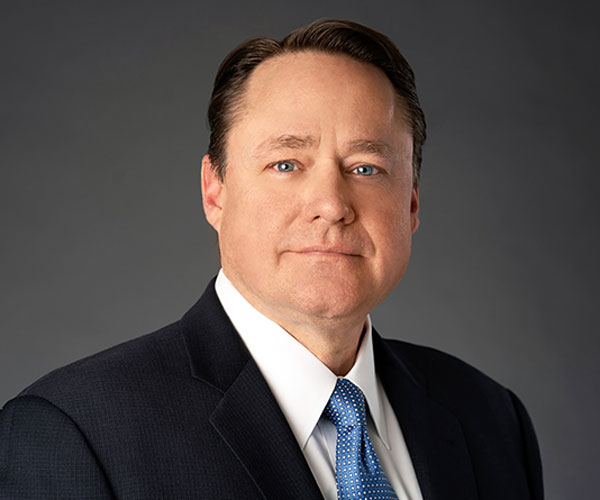 B. Dan Berger first joined NAFCU in 2006 and has helped expand the association's reputation into becoming a premiere advocate for the credit union industry.
Read full bio