ADA Website Litigation Update – Some CUs Win, Others Lose, and NAFCU Keeps Fighting
Written by Brandy Bruyere, Vice President of Regulatory Compliance, NAFCU
It's been a couple of months since our last update on litigation filed against numerous credit unions alleging websites do not comply with the Americans with Disabilities Act. We've blogged before about judges in Virginia granting credit unions' motions to dismiss in multiple lawsuits, but in recent weeks, other courts have issued opinions on similar cases. 
First, let's take a look at some numbers. To date, NAFCU has filed 16 amicus briefs for 13 credit unions in 6 different states – Virginia, Pennsylvania, New Jersey, Texas, Alabama, and most recently in Florida, where a federal court accepted our amicus brief on July 11, 2018. Some credit unions have asked us about the outcomes in these cases, so here's a summary.
Federal judges in Virginia dismissed 5 of the 5 cases where NAFCU filed an amicus brief and the plaintiff lost a total of 7 cases in Virginia federal courts

A plaintiff lost a case in Virginia against a credit union where NAFCU did not file an amicus brief, and the plaintiff appealed. This is one of the cases where we filed an amicus for the appellate case

The same plaintiff that sued credit unions in Virginia also lost a case brought against a bank in Virginia, in part because the plaintiff lived about 300 miles away from the bank's nearest branch

One credit union's motion to dismiss was rejected by a Virginia judge because it turned out that the plaintiff actually was in the credit union's field of membership. NAFCU was not involved in this case

The plaintiff voluntarily dismissed his/her own case in three cases where NAFCU filed an amicus (one in Alabama, two in Texas)
NAFCU is awaiting outcomes on several amicus briefs including in New Jersey, Pennsylvania, Texas, and Florida, as well as two appellate briefs filed before the Fourth Circuit Court of Appeals for two Virginia CUs 
What about other states? There are a few other courts to issue orders in the favor of credit unions.
Ohio

: On June 26, 2018, a federal judge in Ohio dismissed a case against a credit union, and favorably citing to some of the Virginia cases in the court order.

Alabama

: Also in late June 2018, a federal judge dismissed against an Alabama credit union.

 

Georgia

: On July 10, 2018 a Georgia District Court judge also dismissed a lawsuit filed against a credit union, in part because the plaintiff did not make "any specific allegation that he was harmed" or that "there was a service he intended to use." In fact, the court stated it was "skeptical" of an intent to use the credit union's services given that the plaintiff did not live near the credit union's physical location and "may be ineligible" for services.
However, a court in Michigan recently reached a different conclusion. Four similar lawsuits were filed against credit unions in federal district court in Michigan, which were consolidated and heard by the same judge. While other cases settled, two credit unions filed motions to dismiss. The Michigan court denied the motions, specifically disagreeing with the multiple holdings from Virginia. In part, the court rejected the argument that the plaintiff needed to be a member or in the credit unions' fields of membership to be able to bring a lawsuit.
So what's next? There are still more cases where credit unions' have filed motions to dismiss which are pending. There are also the two cases that were appealed to the Fourth Circuit Court of Appeals so we'll monitor for future decisions. NAFCU recognizes the importance of the ADA and fully supports efforts to ensure individuals with disabilities have equal access to financial services.  However, costly lawsuits are not the answer.  In the meantime, NAFCU's advocacy on this issue continues as we continue to talk to regulators and legislators about the need for clear rules of the road. This includes when our members come to Washington DC in September to discuss important issues on Capitol Hill during our Congressional Caucus.
Speaking of advocacy, we need your help! In preparation for NAFCU's annual meeting with the Federal Reserve, we would like to know your opinion on a variety of topics, including lending, liquidity and housing conditions, as well as a number of regulatory issues and strategic challenges. Your responses to these survey questions are very important to both the Federal Reserve Board and to the credit union community, and every survey response matters! The survey results will be summarized in our Annual Report on Credit Unions. Participants will receive a free copy of the 2018 report later this year. The deadline for the survey is August 24, 2018. Participants can either complete the survey online or download a fillable pdf version.
About the Author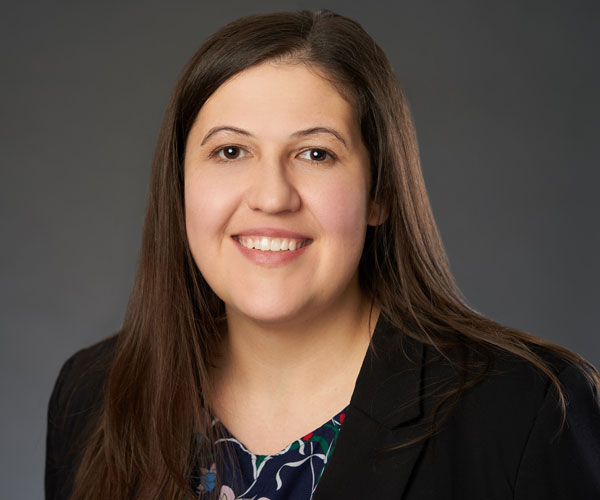 Brandy Bruyere, NCCO was named vice president of regulatory compliance in February 2017. In her role, Bruyere oversees NAFCU's regulatory compliance team who help credit unions with a variety of compliance issues. She also writes articles for NAFCU publications, such as the NAFCU Compliance Blog.
Read full bio