Money Mule Recruiting – Could Your Members Be Targeted?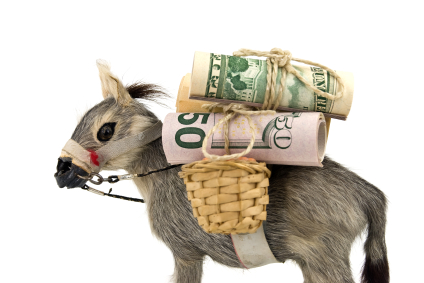 A "money mule" is a person who is used to transfer and launder illegally acquired money (e.g., stolen) or some kind of merchandise on behalf of or at the direction of another.  Although the money mule often gets a small commission for the service, sometimes he or she will assist simply because they believe they have a trusting or romantic relationship with the individual who is asking for help.   Previous schemes have targeted individuals through "work from home" opportunities, fake business ventures or students (some have been as young as 13) for access to their bank accounts.  Now the Federal Bureau of Investigation (FBI) has issued a public service announcement warning that online dating sites are the newest venue fraudsters are using to recruit money mules. 
According to the FBI, more than 18,000 complaints were filed in 2018 by people claiming they were victims of confidence/romance fraud with more than $362 million in losses at an increase of more than 70 percent from 2017.  This was the seventh most commonly reported scam to the FBI's Internet Crime Complaint Center (IC3) and the second costliest in terms of victim loss.  Although IC3 gets victim reports from all age, education and income brackets, the elderly, women and those who have lost a spouse are often targeted.
How is it done?  In typical romance fraud schemes, the scammer establish their victims' trust such as by claiming to be a U.S. citizen living abroad.  Once the trust is established, the scammers then try to convince the victim to send airfare for a visit or say they're in trouble and need money.  The money is often sent because the victim believes they are in a romantic relationship.  The scammers continue to ask for money until the victim is unable or unwilling to give any more.
Now the trend is for scammers to groom their victims over time on a dating site and convince them to open bank accounts in order to send or receive funds.  The FBI defines "grooming" as the scammer preparing a victim to "conduct fraudulent activity on their behalf through communications intended to develop a trust relationship."  The accounts are then used to conduct criminal activities or launder monies for a short time frame.  If an account is flagged by a financial institution, it might be closed and the scammer has the victim open a new account or they begin grooming a new victim.  For credit unions, closing an account can essentially result in expelling a member outside of what is permitted under its bylaws and, for federal credit unions, under the Federal Credit Union Act. Credit unions may limit services on accounts in these kinds of situations.
In other instances, a scammer might tell a victim about a lucrative business opportunity. Although there are investors willing to fund the project, a U.S bank or credit union account is necessary to receive funds.  The scammer asks the victim to open an account or register a limited liability company the victim's name.  The victim will then receive and send money from the account to other accounts controlled by the scammer.
Money mules are becoming a key link in the cybercrime chain.  The FBI and international law enforcement agencies have stepped up efforts against this rapidly growing type of fraud. Scammers are targeting all race, gender and age demographics so it pays to be aware of the type of fraud schemes used by criminals to launder their ill-gotten funds.
***
NAFCU Education
Save $250 on Summer Compliance Training  - Use code SUMMER by 8/31/19 to get $250 off NAFCU's Online Compliance Training Subscription
Attend Our Upcoming Compliance Webinars!
August 20: Overdraft Litigation Risk: Pitfalls and Effective Compliance Tools
August 27: Overdrafts and Error Resolution Procedures
About the Author