New Credit Union Members Are Coming
A few months ago, I blogged about the litigation that led NCUA to update its field of membership requirements. Additionally, NAFCU released a Final Regulation alert to summarize the changes that have been made to the rule. Now, NCUA is offering guidance to credit unions looking to take advantage of these amendments.
As NCUA announced in Letter to Federal Credit Unions 20-FCU-03, the changes to NCUA's chartering and field of membership rules go into effect October 14, 2020. "These changes will allow a credit union applying for NCUA approval of a community charter, expansion, or conversion to designate a Combined Statistical Area (CSA) or an individual, contiguous portion of a CSA as a well-defined local community (WDLC) if the area has a population of 2.5 million or less."
The final rule amends the Chartering and Field of Membership Manual, specifically the description of what makes a "well-defined local community." Note there are several ways to meet the definition of well-defined local community. Here is the relevant language from NCUA's updated Chartering and Field of Membership Manual:
"'Well-defined' means the proposed area has specific geographic boundaries. Geographic boundaries may include a city, township, county (single, multiple, or portions of a county) or a political equivalent, school districts, or a clearly identifiable neighborhood.
The well-defined local community requirement is met if:
•  Single Political Jurisdiction—the area to be served is a recognized Single Political Jurisdiction, i.e., a city, county, or their political equivalent, or any single portion thereof.
•  Statistical Area—A statistical area is all or an individual portion of a Combined Statistical Area (CSA) or a Core-Based Statistical Area (CBSA) designated by the U.S. Census Bureau, including a Metropolitan Statistical Area. To meet the well-defined local community requirement, the CSA or CBSA or a portion thereof, must be contiguous and have a population of 2.5 million or less people. An individual portion of a statistical area need not conform to internal boundaries within the area, such as metropolitan division boundaries within a Core-Based Statistical Area.
•  Compelling Evidence of Common Interests or Interaction—In lieu of a statistical area as defined above, this option is available when a credit union seeks to initially charter a community credit union; to expand an existing community; or to convert to a community charter. Under this option, the credit union must demonstrate that the areas in question are contiguous and further demonstrate a sufficient level of common interests or interaction among area residents to qualify the area as a local community. For that purpose, an applicant must submit for NCUA approval a narrative, supported by appropriate documentation, establishing that the area's residents meet the requirements of a local community."
As a reminder, NCUA allows the narrative approach so federal credit unions have an opportunity to provide evidence of interaction within a particular area to demonstrate that area is a well-defined local community and can be added to a community charter. We've written about this approach in a previous NAFCU Compliance Blog post.
NCUA also clarified that credit unions looking to update their charters should be prepared to provide the NCUA with the business rationale used to define a CSA or Core-Based Statistical Area (CBSA) if the defined area does not include an area's largest county or named city. This business rationale is required so NCUA can ensure that credit unions do not manipulate their fields of membership around urban areas in a manner that would lead to discriminatory redlining.
NCUA encourages credit unions to review all the requirements before applying for a charter conversion, expansion or conversion and states credit unions should contact the NCUA's Office of Credit Union Resources and Expansion at 703.518.1150 or dcamail@ncua.gov with any questions.
See NCUA's Chartering and Field of Membership Manual and the Federal Register notice for all the requirements for redefining your credit union's community charter.
About the Author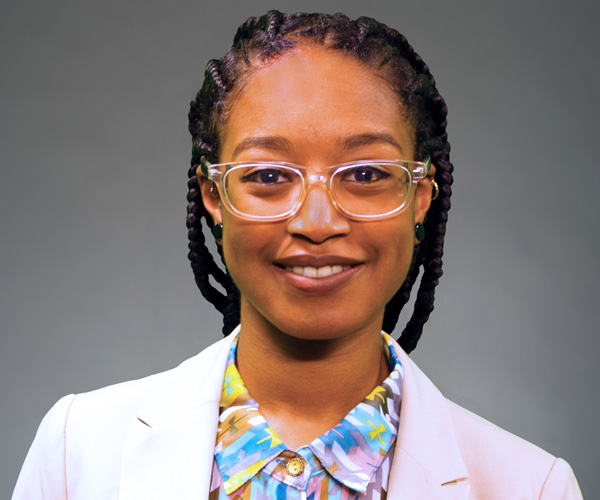 Loran Jackson was named regulatory compliance counsel in April 2019. In this role, Jackson helps NAFCU members with a variety of federal regulatory compliance issues.
Read full bio