Regulation D Amendments and Regulation CC Implications; SBA PPP Reopens
It has been a little over a month since the Federal Reserve changed the reserve requirements for transaction accounts. At the time, many credit unions asked what the reserve requirement changes meant for Regulation D and the six-transaction limitation that is found in definitions section of Regulation D for a share account to be considered a "savings deposit" for reserve purposes. As background, this past NAFCU Compliance Blog post provides an overview of this particular provision of Regulation D including a chart of which kinds of transactions were historically restricted to a limit of six under the rule.
NAFCU has continually advocated for the Federal Reserve to modernize the rule and revisit this limitation, including in a March 19, 2020 letter. On Friday, April 24, 2020 the Fed issued an interim final rule that removes the six-transaction limitation from Regulation D's definition of "savings deposit." This rule has an applicability date of April 23, 2020 meaning credit unions can follow it now, and will be formally effective once it is published in the Federal Register The rule  permits credit unions to "suspend enforcement of the six transfer limit and to allow their [members] to make an unlimited number of convenient transfers and withdrawals from their savings deposits."
In addition to removing the six-transaction limitation from Regulation D's definition of savings deposit, the interim final rule also amends the definition of "transaction account" so that savings deposits are no longer excluded from that definition. This is in revised section 204.2(e)(2):
"(2) Deposits or accounts on which the depository institution has reserved the right to require at least seven days' written notice prior to withdrawal or transfer of any funds in the account and that are subject to check, draft, negotiable order of withdrawal, share draft, or other similar item, including accounts described in paragraph (d)(2) of this section (savings deposits)…" (emphasis added)
Previously, this said "except accounts described in paragraph (d)(2) of this section (savings deposits) which seems to mean savings deposits still have a separate definition, but are also a kind of transaction account.
The Fed issued a set of frequently asked questions about the interim rule. A couple of the FAQs clarify that the rule does not require a credit union to suspend the transaction limit on savings deposit accountsFAQ#3) and that a credit union could choose to suspend the limit could be temporarily (FAQ #10). The FAQs are worth reviewing in full for determining how this may impact a credit union's decisions regarding this rule.
Keep in mind that Regulation CC uses Regulation D's definitions for determining which accounts are subject to rules like the availability schedule for deposited checks. There is a wrinkle here to be aware of. Whether intended or not, the interim rule's interaction with the Regulation CC definition of an account in 12 CFR § 229.2 is not clear. Some have asked whether the amendments to Regulation D will trigger funds availability requirements for savings accounts that are exempt under the current Regulation CC definition of an account. Here is that definition for reference:
"(a) Account. (1) Except as [otherwise provided], account means a deposit as defined in 12 CFR 204.2(a)(1)(i) [Regulation D] that is a transaction account as described in [Regulation D]. As defined in these sections, account generally includes accounts at a bank from which the account holder is permitted to make transfers or withdrawals by negotiable or transferable instrument, payment order of withdrawal, telephone transfer, electronic payment, or other similar means for the purpose of making payments or transfers to third persons or others. Account also includes accounts at a bank from which the account holder may make third party payments at an ATM, remote service unit, or other electronic device, including by debit card, but the term does not include savings deposits or accounts described in 12 CFR 204.2(d)(2) even though such accounts permit third party transfers. An account may be in the form of—
[…]
(v) Any other transaction account described in 12 CFR 204.2(e) [Regulation D definitions]."
As indicated above, there are now conflicting statements regarding what is and is not an account for funds availability purposes. The Regulation CC definition of account excludes savings deposits which are defined in 204.2(d)(2) but also states that an account "may be in the form of" any transaction account described in § 204.2(e). The interim rule has amended the definition of a transaction account in Regulation D to include a savings deposit. As a result, there is likely to be confusion regarding how to interpret the Regulation CC definition of an account. However, this interim rule only amends Regulation D, and there does not seem to be intent to make changes to Regulation CC here. Additionally, large changes to rules generally require going through the rulemaking process set forth in the Administrative Procedure Act. However, NAFCU has reached out to the Federal Reserve for clarification.
For now, it may be worth reviewing the credit union's funds availability policy to see if there is any current distinction based on account type. Some credit unions subject all of their accounts to the Regulation CC funds availability policy regardless of the scope of the rule itself. 
SBA PPP Reopens
After much anticipation, last week Congress authorized more funding for the SBA's paycheck protection program. While many credit unions are working to help their members obtain PPP loans, there were technical difficulties with the restart of the program. There are also still many questions coming up about the process for these loans being forgiven. Since the CARES Act gave the SBA thirty days to issue rules on forgiveness for PPP loans and the CARES Act passed on March 27, 2020 this information may be coming very soon. In the meantime, NAFCU has updated its FAQs on the PPP and credit unions can find more information from the SBA and Treasury including agency FAQs that have been updated multiple times.
About the Author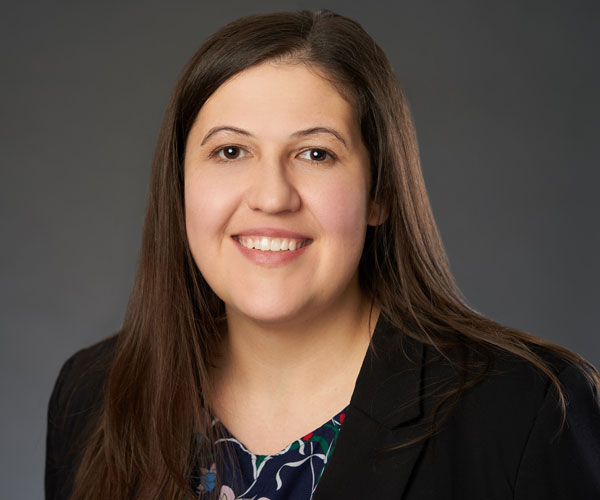 Brandy Bruyere, NCCO was named vice president of regulatory compliance in February 2017. In her role, Bruyere oversees NAFCU's regulatory compliance team who help credit unions with a variety of compliance issues. She also writes articles for NAFCU publications, such as the NAFCU Compliance Blog.
Read full bio