A Roundup of Recent Agency Reports and Legal Actions
Written by Shari R. Pogach, NAFCU Regulatory Paralegal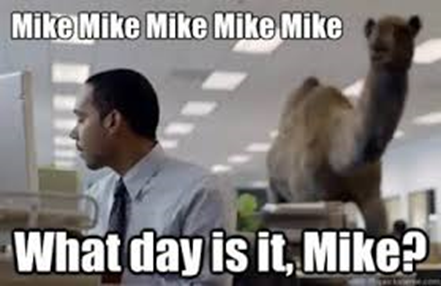 It's Wednesday and I'm still catching up after our spring Regulatory Compliance School last week.  So this post will be an in case you missed it blog on recent agency reports and legal actions that might be of interest. 
The 2019 Guide to HMDA Reporting: Getting It Right! – is now available and reflects amendments made to the Home Mortgage Disclosure Act (HMDA) by the Economic Growth, Regulatory Relief, and Consumer Protection Act and the 2018 HMDA interpretive and procedural rule issued by the Consumer Financial Protection Bureau (CFPB).  
2019 Fair Debt Collection Practices Act (FDCPA) Annual Report – the CFPB and the Federal Trade Commission reported to Congress on the agencies' activities to combat illegal debt collection practices in 2018 utilizing law enforcement, education and public outreach, and policy initiatives. In February, the agencies reauthorized their memorandum of understanding that continues coordination between the agencies in enforcement, sharing of supervisory information and consumer complaints, and collaboration on consumer education.  Debt collection is among the most prevalent topics of consumer complaints about financial products or services received by the bureau and it stated its intent in the report to issue a Notice of Proposed Rulemaking on debt collection that will address issues ranging from communication practices to consumer disclosures. 
2017 Interchange Fee Revenue, Covered Issuer Costs, and Covered Issuer and Merchant Fraud Losses Related to Debit Card Transactions – fifth in a series published every two years, this Federal Reserve Board report provides information on volume and value, interchange fee revenue, certain issuer costs, and fraud losses on debit card transactions in 2017.
A Texas court has ordered the continued stay of the August 19, 2019, compliance date for both the ability-to-repay (ATR) and payment provisions of the CFPB's payday rule. The bureau's recent proposal to delay the compliance date of the rule only applied to the ATR requirements and would delay the compliance date for those provisions until November 19, 2020. This decision now puts into question what will happen with the proposal because the court's stay on the compliance date continues until the bureau completes its rulemaking on payday loans.
The Justice Department (DOJ) announced a $1.59 million settlement with PRG Real Estate Management for alleged violations of the Servicemembers Civil Relief Act. According to the complaint, the company obtained default judgments against SCRA-protected servicemembers without filing proper affidavits of military service.  In addition, DOJ found the company also charged early termination fees to and wrongfully withheld security deposits from servicemembers who terminated their leases pursuant to military orders and imposed restrictions on military lease terminations that were inconsistent with the SCRA.
According to this Buckley, LLP, newsletter, Virginia's governor recently signed bill H 2225 to amend the state's law relating to the financial exploitation of adults. Effective July 1, the amendment allows any financial institution staff who "suspects that an adult has been exploited financially" to provide supporting information and records to the local department of social services, in addition to simply reporting the suspected exploitation.
Congratulations to all of our newly minted NCCOs from last week!  And, happy hump day! 
About the Author