❮ Back to NAFCU's Strategic Growth Conference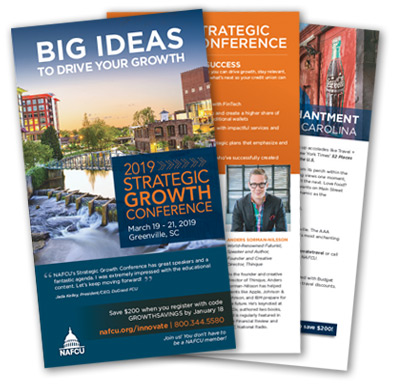 Drive your revenue to the next level with NAFCU's 2019 Strategic Growth Conference in Greenville, SC, March 19 - 21. You'll experience the latest, most innovative credit union growth strategies, ranging from marketing, reaching new audiences, harnessing technology capabilities, member engagement and much more.
Please fill out your information to download the brochure now.