Your Credit Union Reading Pile, Courtesy of NAFCU
Compiled by Anthony Demangone, Powered by NAFCU
Easter is almost upon us. I'll be driving to North Carolina to visit family, and hopefully steal a few jelly beans from Kate and Briggs. 
Baseball is back, and the thermometer hit 70 degrees today. I may have just survived another winter!
Thanks for what you do, and please enjoy the best of this week's reading pile.
NAFCU continues assistance on ADA litigation. (NAFCU Today)
Court invalidates parts of NCUA's FOM rule. (NAFCU Today)
40 years into our war on clutter, and we're still overwhelmed by stuff. (Boston Globe)
Interesting trend for marriage in Norway. It seems to be spreading, and I wonder what it means for loans and family formation. (BI)
When your ideas get stolen. (Godin)
Home construction crisis: Why builders aren't building. (Fox Business)
Change keeps happening. Target and Kroger mull a merger. (FastCo)
Two NAFCU Webinars are coming up...
The NAFCU Benchmark Report. One of my favorites. (NAFCU)
Have a wonderful weekend, everyone. 
About the Author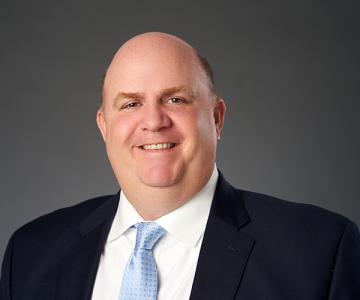 Anthony Demangone, NCCO is Executive Vice President and Chief Operating Officer at NAFCU, where he oversees day-to-day operations and manages the association's education, marketing, membership, human resources, building facilities, finance and information technology functions. He also authors NAFCU's executive blog, Musings from the CU Suite and co-authored "Managing and Leading Well," a book for credit union leaders, with NAFCU President and CEO Dan Berger.
Read full bio