Your NAFCU Weekend Reading Pile
Written by Anthony Demangone, Powered by NAFCU
It always bothers me.
I'll hear people complain about "those credit card companies," or big Wall Street banks with all their lawyers. It is easy to lump all financial services together. But easy is often sloppy.
I repeatedly tell people – I love my credit card company. It happens to be my credit union. And those Wall Street banks? I fight back by banking with my credit union. Choices matter.
More and more people know the credit union difference. But not enough.
If you love our industry – don't be afraid to preach. To your neighbor. Your hairdresser. Your Member of Congress.
It matters.
About the Author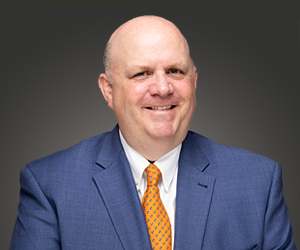 Anthony Demangone, NCCO is Executive Vice President and Chief Operating Officer at NAFCU, where he oversees day-to-day operations and manages the association's education, marketing, membership, human resources, building facilities, finance and information technology functions. He also authors NAFCU's executive blog, Musings from the CU Suite and co-authored "Managing and Leading Well," a book for credit union leaders, with NAFCU President and CEO Dan Berger.
Read full bio