April 27, 2021
13 states' congressional delegations impacted by new census data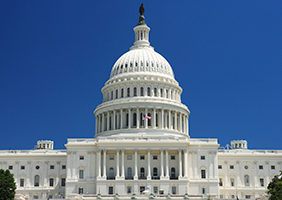 The Census Bureau Monday released first results from its 2020 population survey. Based on population movement, 13 states will have their congressional delegations impacted: Six states will gain seats, and seven are set to lose seats.
The apportionment process – calculating the number of seats in the U.S. House of Representatives each state is entitled to based on population – coincides with the decennial census. The 2020 census found that the U.S. population increased more than 7 percent from 2010, with Utah seeing the fastest growth but Texas gaining the most numerically.
With states' population changes, Texas is set to gain two seats in the House, and Colorado, Florida, Montana, North Carolina, and Oregon each gaining one seat. California, Illinois, Michigan, New York, Ohio, Pennsylvania, and West Virginia are each set to lose one seat from their delegation.
Congressional delegation changes will become effective for the 118th session, which will begin in 2023.
States will also use the census data to inform redistricting, though the Census Bureau plans to have that information to states by this fall due to COVID-related collection and processing delays.
As a bipartisan organization, NAFCU works closely with members on both sides of the aisle. The association will continue to build its strong relationships on Capitol Hill to advance credit union priorities and achieve a legislative and regulatory environment in which the industry can thrive.
Credit unions are encouraged to join NAFCU in its advocacy by using the association's Grassroots Action Center to build relationships with lawmakers from their home districts and states, and advocate on behalf of the industry.
Related Resources
Examination & Enforcement
Blog Post
Add to Calendar 2021-10-14 14:00:00 2021-10-14 14:00:00 Secure Cloud Adoption: How to Build a Roadmap for Secure Cloud Journey About the Webinar Cloud, digital, and new business models are disrupting many industries including financial institutions. Innovative credit unions are adopting cloud to enable their digital transformation. This will ensure long term cost effectiveness of delivering routine services to members while at the same time introducing new offerings in a seamless, secure manner. This webinar will cover strategies on how your CU can plan and implement a cloud roadmap that supports your current and future initiatives in digital innovation. Key takeaways: Driving business outcomes with Cloud as an enabler  Cloud roadmap – Organizational & technical considerations Security, automation, and cost-effective approach to implementation Watch the Webinar Web NAFCU digital@nafcu.org America/New_York public
preferred partner
Persistent Systems
Webinar
---
Get daily updates.
Subscribe to NAFCU today.