January 03, 2020
5 things CU leaders need to know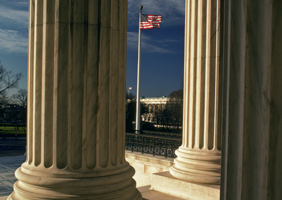 NAFCU's widely-read NAFCU Today is credit union leaders' go-to source for the latest on issues impacting the credit union industry. For those short on time, here's a roundup of this week's need-to-know news bits:
Prepare for increased focus on AML
The Wall Street Journal reports that the Financial Crimes Enforcement Network (FinCEN) plans to ramp up its efforts against money laundering next year, likely leading to an increase in information requests for financial institutions to deal with. The article notes FinCEN's new division focused on foreign and domestic investigations indicates the agency will "use its targeted investigative powers more frequently," including one that "allows the agency to impose special measures on banks, such as record-keeping or due diligence requirements." NAFCU continues to seek Bank Secrecy Act (BSA)/anti-money laundering (AML) regime improvements through work with Congress and FinCEN.
FI trades want SCOTUS to review FHA lawsuits
NAFCU and several other financial industry trade organizations have petitioned the U.S. Supreme Court to review two lawsuits brought by the City of Miami against Bank of America and Wells Fargo in which the city alleges discriminatory practices under the Fair Housing Act (FHA) that indirectly harmed the city, resulting in lost property tax revenue and increased municipal expenses. The trades request review of the federal appeals court decision on remand and argue a narrower approach to the right of access under the FHA's discrimination clause is needed to protect financial institutions from frivolous lawsuits. In addition, NAFCU has highlighted that credit unions do not engage in discriminatory practices or redlining.
Reminder: California privacy law in effect, with some exceptions
Although the California Consumer Privacy Act (CCPA) went into effect Wednesday, the regulatory requirements detailing how to comply with the law are yet to be finalized (and aren't expected until April). A NAFCU Compliance Blog post details the state's enforcement approach until final regulations are released, as well as certain provisions of the law that are delayed. NAFCU is an advocate for a uniform federal standard – not a patchwork of state privacy laws – and recently unveiled principles for a national data privacy standard.
Putting an end to illegal robocalls
President Donald Trump this week signed legislation that targets illegal robocalls. The TRACED Act, S. 151, expands the Federal Communications Commission's (FCC) enforcement authority over violations of the Telephone Consumer Protection Act (TCPA) and requires voice services providers to authenticate and block illegal robocalls. NAFCU is supportive of efforts to eliminate illegal robocalls, but continues to advocate for protections under the TCPA to ensure credit unions can contact members with important financial information without fear of breaking the law. The association most recently met with FCC Commissioner Michael O'Rielly to discuss efforts to eliminate illegal robocalls.
One-stop shop for CU service providers
Credit unions looking to partner with the best service providers in the industry – for card processing, compliance assistance, lending, risk management, technology, and more – can now access NAFCU's 2020 Vendor Directory in its all-new digital format. The digital directory features dynamic keyword search and filtering options with direct links to organizations, allowing credit union leaders to easily find the right vendors to better meet members' needs. See how you can strengthen your business.
Related Resources
---
Get daily updates.
Subscribe to NAFCU today.