January 17, 2020
5 things CU leaders need to know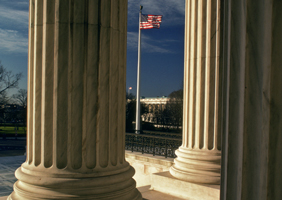 NAFCU's widely-read NAFCU Today is credit union leaders' go-to source for the latest on issues impacting the credit union industry. For those short on time, here's a roundup of this week's need-to-know news bits:
Another development in USAA's RDC patent fight
In the wake of another Texas jury's decision that Wells Fargo willfully infringed on USAA's remote deposit capture (RDC) technology patents, USAA has filed a motion to dismiss a vendor's request for judgment that its technology does not infringe on USAA's patents. Mitek Systems – the vendor – provides RDC technology to Wells Fargo and thousands of other financial institutions. A new NAFCU Compliance Blog post published today provides an update on the lawsuits and explains the patents in question.
Tool to help CUs comply with data privacy laws
The National Institute of Standards and Technology (NIST) launched a voluntary framework Thursday to help institutions protect consumer data and privacy. In a release, NIST says the tool allows organizations to "demonstrate compliance with laws that may affect them, such as the California Consumer Privacy Act [CCPA] and the European Union's General Data Protection Regulation." The CCPA went into effect Jan. 1; a NAFCU Compliance Blog post details what credit unions need to know. NAFCU is an advocate for a uniform federal standard – not a patchwork of state privacy laws – and last month unveiled principles for a national data privacy standard.
Visa pays $5.3B for fintech company
Visa announced this week that it has struck a deal to purchase fintech company Plaid Inc. for $5.3 billion, touting the importance of "connectivity between financial institutions and developers…to facilitate consumers' ability to use fintech applications." NAFCU acknowledges the benefits fintech can have within the financial services industry. To ensure a level playing field between fintech companies and traditional financial institutions, such as credit unions, NAFCU in September released a white paper that charts a path toward regulatory coordination.
Senate impeachment trial begins next week
The House formally sent articles of impeachment against President Donald Trump to the Senate Wednesday. On Thursday, the Senate took its first steps in the impeachment trial when it swore in senators as jurors and welcomed Chief Justice John Roberts to preside over the trial, then held a formal reading of the articles by the seven House managers. The Senate is set to hold opening arguments of the impeachment trial Tuesday. Once the trial officially begins, regular business in the Senate will essentially come to a halt as all senators must attend the trial daily in the Senate chamber while it is ongoing – six days a week. The length of the trial is unknown, but the administration believes it could take less than two weeks. NAFCU will monitor the proceedings and any impact on credit union-related legislation and hearings. Learn more about the impeachment process.
Fed extends repo intervention
The Federal Reserve Bank of New York this week announced that it will continue to provide temporary money to financial markets via repurchase agreement operations (repos) through mid-February. The goal of the interventions is to keep the federal funds target rate within the current 1.5 percent and 1.75 percent range; unexpected volatility in the markets led the Fed to revive repo operations in September and it had originally planned to stop the interventions this month. A deal goes into effect today that provides $39.4 billion through an overnight operation, and $34.8 billion through a 14-day operation.
Related Resources
---
Get daily updates.
Subscribe to NAFCU today.