April 10, 2020
5 things to know on coronavirus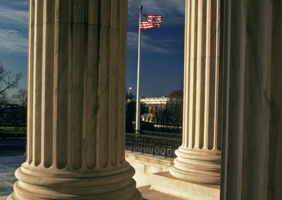 NAFCU's widely-read NAFCU Today is credit union leaders' go-to source for the latest on issues impacting the credit union industry. For those short on time, here's a roundup of this week's top need-to-know updates and resources related to the coronavirus pandemic.
No, interior appraisals are not required
Real estate appraisals is one area that has received relief from regulators during the coronavirus pandemic. The Federal Housing Finance Agency (FHFA) previously announced flexibilities to satisfy appraisal requirements, as leveraging these alternatives will help "reduce the need for appraisers to inspect the interior of a home for eligible mortgages." Fannie Mae and Freddie Mac have guidance available on the issue.
In addition, the NCUA during its recent coronavirus webinar reminded credit unions that appraisal standards set by The Appraisal Foundation, which satisfy the NCUA's appraisal regulations, have also been updated to not require an interior, on-site inspection at the discretion of the appraiser. The agency is set to address the issue further during next week's board meeting.
ACH Network can handle it
Nacha is letting financial institutions that the ACH Network is ready – and has the capacity – to handle the influx of deposits resulting from the CARES Act's stimulus payments to individuals. In addition to a blog post explaining the network's capabilities, the association has FAQs addressing concerns related to the coronavirus. Of note, new answers in the document address:
how economic impact payments from the IRS-Treasury will be identified;
if receiving depository financial institutions (RDFIs) can post payments from the Treasury based on account number only;
what RDFIs should do if a Treasury payment is to a closed account;
if the economic impact payments will be exempt from garnishment;
if participants in the IRS Refund Return Opt-In Program can apply those program rules to the economic impact payments;
if economic impact payments are subject to reclamations; and
if the authenticity of a stimulus check can be validated.
NAFCU has also addressed FAQs related to the stimulus payments in a recent Compliance Blog post.
Stay alert to cyber threats
The Department of Homeland Security Cybersecurity and Infrastructure Security Agency (CISA) issued a joint alert with the United Kingdom's National Cyber Security Centre (NCSC) to highlight the rise of cybercriminals exploiting the coronavirus pandemic.
The agencies noted that "[advanced persistent threat (APT)] groups and cybercriminals are targeting individuals, small and medium enterprises, and large organizations with COVID-19-related scams and phishing emails." The alert outlines various phishing strategies, including common subject lines and SMS text messaging, indicators of compromise to look for, how to mitigate threats, and guidance for individuals and companies.
Coronavirus to cost global economy $5T
A new article from Bloomberg reveals that Wall Street banks expect the coronavirus pandemic to cost the global economy $5 trillion in growth over the next two years. "Although the downturn is predicted to be short-lived, it'll take time for economies to make up the lost ground," the article says. "Even with unprecedented levels of monetary and fiscal stimulus, gross domestic product is unlikely to return to its pre-crisis trend until at least 2022."
NAFCU Chief Economist and Vice President of Research Curt Long is closely monitoring the pandemic's economic impact, including weekly unemployment claims, Fed actions, and more. Long has also created an economic brief to help credit unions understand how their operations and communities could be affected.
Credit unions are here for small biz lending, too
The Federal Reserve announced Wednesday that it is "temporarily and narrowly" modifying Wells Fargo's growth restriction "so that it can provide additional support to small businesses."
"The change will only allow the firm to make additional small business loans as part of the Paycheck Protection Program, or PPP, and the Federal Reserve's forthcoming Main Street Lending Program," the Fed said.
NAFCU is strongly advocating for Congress, the Small Business Administration and Treasury Department, and federal regulators to provide additional resources, guidance, and relief for credit unions to encourage their participation as lenders under the PPP. As Congress considers additional funding for the program, NAFCU has asked that some of those funds be set aside to allow credit unions to make these loans to businesses in underserved communities.
NAFCU developed FAQs for credit unions interested in participating in the PPP and encourages institutions to let the association know of issues they face as they try to accept and submit loans.
Related Resources
---
Get daily updates.
Subscribe to NAFCU today.