February 20, 2020
Appeals court limits ATDS under TCPA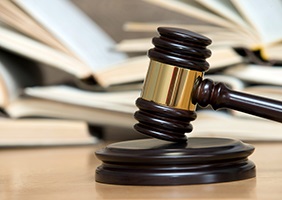 As the Supreme Court prepares to review the constitutionality of a provision of the Telephone Consumer Protection Act (TCPA) later this year, a new court ruling in Gadelhak v. AT&T Services, Inc. has held that a system that does not store or produce numbers, using a random or sequential number generator, cannot be classified as an automatic telephone dialing system (ATDS, or "autodialer") under the TCPA. In this new decision from the U.S. Court of Appeals for the Seventh Circuit, the court determined that devices that merely store numbers to be dialed are not covered by the TCPA.
Following the D.C. Circuit court's decision in ACA International v. FCC, which invalidated the Federal Communications Commission's (FCC) definition of autodialer, the industry has seen an uptick in lawsuits related to this issue.
NAFCU has long held that equipment should only be subject to prohibitions under the TCPA if it has the capacity to dial numbers without human intervention. Most recently, the association joined with more than a dozen other trade groups and stakeholders, in a follow up to a petition filed in May 2018, to ask the FCC to clarify the definition of ATDS under the TCPA.
In the lawsuit against AT&T Services, the court also found that the FCC's 2003 and 2008 predictive dialer rulings were invalid. The court noted that a broad interpretation would be at odds with the narrow plain language of the TCPA. This follows the Third and Eleventh Circuits' rejection of the broad interpretation of an autodialer in Marks v. San Diego Crunch, creating a split among the courts.
NAFCU has actively worked with the FCC on efforts to modernize the TCPA for several years, and will continue its advocacy to ensure credit unions can contact their members regarding important, time-sensitive information without fear of frivolous litigation. The association has met with staff from FCC Chairman Ajit Pai's office and the FCC's Consumer and Governmental Affairs Office to share credit union concerns.
Earlier this year, NAFCU Regulatory Affairs Counsel Mahlet Makonnen urged the FCC to grant a petition filed by Capital One Services related to text messages transmitted through an ATDS.
Related Resources
---
Get daily updates.
Subscribe to NAFCU today.