May 28, 2019
NAFCU at FCC today on robocall issues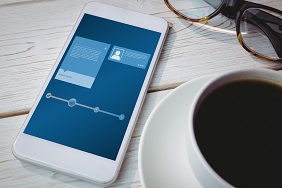 NAFCU Director of Regulatory Affairs Ann Kossachev and Regulatory Affairs Counsel Mahlet Makonnen will meet today with Federal Communications Commission (FCC) Chairman Ajit Pai's staff to discuss ongoing issues related to robocalls and the Telephone Consumer Protection Act (TCPA).
The FCC, at its June 6 meeting, is set to consider a declaratory ruling and Third Further Notice of Proposed Rulemaking (TFNPR) that would allow both voice service providers to automatically block suspected robocalls unless a consumer opts out. Makonnen explains how these proposals could impact credit unions in a recent Compliance Blog post.
Last week, the Senate passed legislation that would enhance the FCC's enforcement authority over violations of the TCPA and require voice service providers to authenticate and block illegal robocalls. Makonnen also attended a coalition meeting with staff from other commissioners' offices to discuss robocall issues.
NAFCU has actively worked with the FCC on efforts to modernize the TCPA for more than three years. The association previously shared its concerns related to the definition of an autodialer and the need for clarity under the TCPA to ensure credit unions can contact their members without fear of breaking the law.
The association continues to engage with all stakeholders on the issue. It recently met at the Treasury Department to discuss various TCPA reform efforts and sent a letter to the FCC on its reassigned numbers database. Read more here.
Related Resources
---
Get daily updates.
Subscribe to NAFCU today.