May 24, 2019
Bill targeting illegal robocalls passes Senate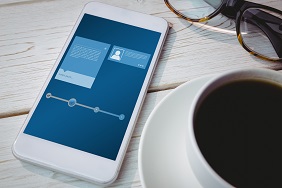 The Senate Thursday passed legislation that would enhance the Federal Communications Commission's (FCC) enforcement authority over violations of the Telephone Consumer Protection Act (TCPA) and require voice service providers to authenticate and block illegal robocalls.
The Telephone Robocall Abuse Criminal Enforcement and Deterrence (TRACED) Act, S. 151, was passed on a 97-1 vote. It now moves to the House for consideration.
Commenting on the bill, NAFCU stressed the importance of "protect[ing] credit unions' ability to freely communicate with their members on important issues related to their existing accounts." The association has also outlined to both the House and Senate additional changes credit unions would like to see in the bill before enactment, though no amendments were considered by the Senate before the vote.
NAFCU has actively worked with the FCC on efforts to modernize the TCPA for more than three years. The association has previously shared its concerns related to the definition of an autodialer and the need for clarity under the TCPA to ensure credit unions can contact their members without fear of breaking the law.
NAFCU Regulatory Affairs Counsel Mahlet Makonnen attended a joint trades coalition meeting at the FCC with staff from Commissioners Michael O'Rielly and Brendan Carr's offices Thursday to discuss robocall issues. See more of NAFCU's recent efforts here.
Related Resources
---
Get daily updates.
Subscribe to NAFCU today.