April 03, 2019
CUs' ability to contact members must be protected, says NAFCU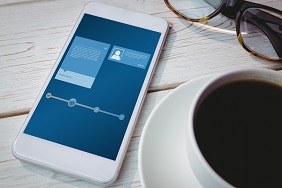 NAFCU's Brad Thaler cautioned the Senate Commerce Committee against "hamper[ing] the ability of credit unions to make legitimate communications to their members" through legislation aimed at targeting illegal robocalls.
Thaler, NAFCU's vice president of legislative affairs, sent a letter to the Senate Commerce Committee ahead of today's markup of the Telephone Robocall Abuse Criminal Enforcement and Deterrence (TRACED) Act, S. 151. In the letter, he offered the association's support for "tackling the scourge of unwanted illegal robocalls" and stressed the need to "protect credit unions' ability to freely communicate with their members on important issues related to their existing accounts." The TRACED Act would enhance the Federal Communications Commission's (FCC) enforcement authority over violations of the Telephone Consumer Protection Act (TCPA) and require voice service providers to authenticate and block illegal robocalls.
Thaler also shared some additional changes credit unions would like to see included in the TRACED Act related to the "intent" requirement for a TCPA violation, STIR/SHAKEN call authentication framework and correcting any unintended blocking by voice service providers.
Read more details on NAFCU's proposed changes here. The committee's markup is scheduled to begin at 9:30 a.m. Eastern.
NAFCU also sent a letter ahead of a House Appropriations subcommittee hearing today examining the FCC's budget reiterating the need to modernize the TCPA while protecting credit unions' ability to contact their members with important financial information.
NAFCU has actively worked with the FCC on efforts to modernize the TCPA for more than three years. The association has previously shared its concerns related to the definition of an autodialer and the need for clarity under the TCPA to ensure credit unions can contact their members without fear of breaking the law.
Related Resources
---
Get daily updates.
Subscribe to NAFCU today.