March 24, 2023
Appeals court says CFPB's funding is constitutional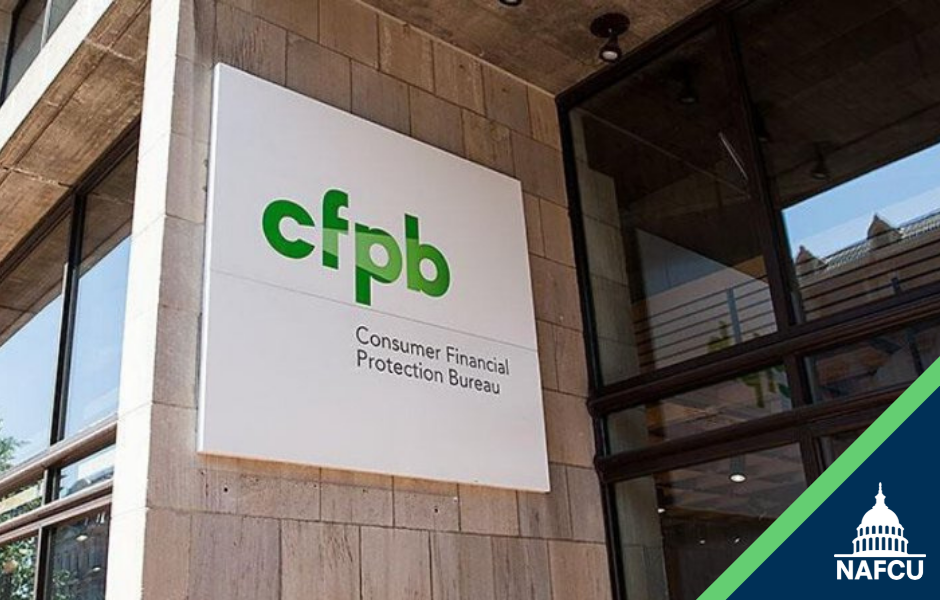 The U.S. Court of Appeals for the Second Circuit issued a decision Thursday in which it says the CFPB's funding structure is constitutional as it was authorized by Congress and is bound by specific statutory provisions – therefore not offending the appropriations clause.
The U.S. Supreme Court is set to consider the bureau's funding structure in October following the Fifth Circuit Court of Appeals decision that found it to be unconstitutional.
The lawsuit reviewed by the Second Circuit is related to a civil investigative demand (CID) the bureau served to a law firm that provides legal advice and services to debt collectors. After the Supreme Court ruled in 2020 that the CFPB's leadership structure is unconstitutional, the bureau was granted ratification for the CID and enforcement action; however, the law office appealed and argued the Seila Law decision voided it.
In the challenge of the bureau's funding, the Second Circuit argued against the Fifth Circuit's unconstitutional determination and said "the [Supreme] Court has consistently interpreted the Appropriations Clause to mean simply that "the payment of money from the Treasury must be authorized by statute."
"Here, Congress expressly appropriated the CFPB's funding by enacting the [Consumer Financial Protection Act]," the Second Circuit's decision stated. "…The Appropriations Clause states that '[n]o Money shall be drawn from the Treasury, but in Consequence of Appropriations made by Law.' Nothing in the Constitution, however, requires that agency appropriations be 'time limited' or that appropriated funds be drawn from a particular 'source.'"
NAFCU has long advocated that the NCUA should be the sole regulator of credit unions, rather than the CFPB that promulgates and enforces a large number of rules that apply to credit unions. The association will keep credit unions informed of legal developments.
Related Resources
Board and Governance
Blog Post
Add to Calendar 2023-06-06 14:00:00 2023-06-06 14:00:00 Avoiding and Resolving Harassment Claims: A Primer for Board Members The #me-too movement may have receded from the front of public consciousness, but the need to prevent and resolve harassment claims remains a key function for any employer. As community-oriented organizations, credit unions more than most feel a responsibility for the well-being of their members, employees and volunteers. This webinar, Avoiding and Resolving Harassment Claims: A Primer for Board Members provides both an introduction to the subject for board members, as well as selected deep dives on particular issues of interest to credit union volunteer boards. Key Takeaways Learn to identify the hallmarks of a situation in which it is appropriate for the board to become involved, as opposed to permitting effective resolution through normal human resources procedures Recognize the breadth of current law governing harassment claims, including newly prominent protected categories, the nature and severity of conduct which may constitute harassment, and the fact that conduct that may not rise to the level of a state or federal law civil rights violation may still violate the credit union's own internal policies, procedures, and ideals, and be subject to appropriate discipline and remedial action Discover appropriate oversight roles for board officers, committee members including supervisory committee members, and other Board members, particularly in the context of passing along a report or complaint of harassment or inappropriate conduct   Register Now$295 Members | $395 Nonmembers (Additional $50 for USB)One registration gives your entire team access to the live webinar and on-demand recording until June 6, 2024.Go to the Online Training Center to access the webinar after purchase » Who Should Attend Board of director titles NCVEs and volunteer titles HR titles Education Credits NCVEs will receive 1.0 CEUs for participating in this webinar Web NAFCU digital@nafcu.org America/New_York public
Credits: NCVE
Webinar
Add to Calendar 2023-06-06 09:00:00 2023-06-06 09:00:00 Fighting Fraud: The Role of Fraud Fusion Centers Listen On: Key Takeaways: [00:56] The concept of a Fraud Fusion Center is a collaboration among professional fraud fighters. Anyone that has been doing this for a while forms a network of trusted advisors and we all go to each other anytime we come across some new or complex case.  [02:50] Scams have always been around but the emergence of AI has made them far more sophisticated than we have ever seen before.  [05:55] Person-to-person payment apps like Zelle, Venmo, and CashApp are not protected like debit and credit cards.  [08:30] Every single time that new technology comes out that makes our lives better, fraudsters will find a way to exploit it. The current state of cyber fraud points credit unions in a lose-lose situation.  [20:04] By identifying the information at one credit union and getting it out to others they are getting ahead of these threats.  [22:19] Fraud Fusion Centers are critical. Formalize it and make it happen. Web NAFCU digital@nafcu.org America/New_York public
Security, Fraud, Risk Management
preferred partner
DefenseStorm
Podcast
Board and Governance
Blog Post
---
Get daily updates.
Subscribe to NAFCU today.