May 17, 2021
Berger defends CU-bank mergers, blasts bankers' misleading claims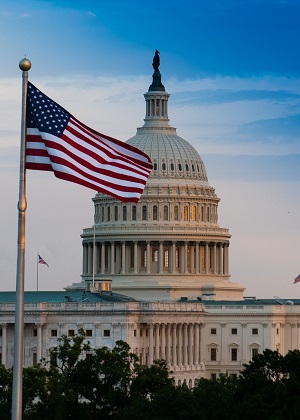 NAFCU President and CEO Dan Berger, on Friday, rebuked the American Bankers Association's latest attempt to mislead congressional leaders and regulators on bank-credit union mergers in a letter to lawmakers. 
"The ABA continues to misrepresent the facts on these types of transactions. First and foremost, it is important to recognize that bank-credit union mergers are voluntary, market-based transactions that require a community banks' board of directors to vote on selling to a credit union," wrote Berger in response to the ABA.  "These are not 'hostile' takeovers."
"The bank is the one that ultimately makes the decision to sell to, and merge with, a credit union," added Berger. "Perhaps, ABA's concerns would be better addressed by sending a letter to their members asking why they are choosing credit unions over banks."
Berger continued to note that these mergers are "a win-win" for communities that are in danger of losing essential financial services in the event a mega-bank were to buy a community bank. Additionally, NAFCU estimates that over $100 million in taxes have been paid in the past several years due to these transactions. This is in addition to the local and state income taxes, sales tax and payroll taxes credit unions pay. 
Berger also took ABA to task on its call for credit unions to be subject to the Community Reinvestment Act (CRA), reminding Congress that it was illegal and discriminatory practices that got banks subject to CRA. 
"Additionally, it is ironic that the ABA calls for credit unions to be subject to the Community
Reinvestment Act (CRA) at the same time they are seeking to lessen the CRA impact on banks. They want you to forget that CRA was adopted as a punitive measure to punish specific bad actors– namely banks and thrifts – for engaging in discriminatory practices such as redlining and disinvestment," stated Berger. "Credit unions were not included under CRA because there has never been any evidence that credit unions have engaged in these illegal and abhorrent activities."
Berger also noted the difficulty in being a community-based financial institution today due to over-regulation, competition from big banks, and unregulated actors entering the financial services space. NAFCU's award winning advocacy team has been pushing for regulatory relief for credit unions and greater oversight of unregulated fintechs.
"A top priority of NAFCU is to ensure that there is an environment where credit unions can grow, thrive, and continue to serve," concluded Berger in support of bank-credit union mergers.
Ahead of congressional oversight hearings of the prudential regulatory agencies scheduled for this week, NAFCU will continue to highlight the credit union difference before lawmakers and support credit unions against the American Bankers Association's specious attacks. 
Related Resources
Add to Calendar 2023-11-30 09:00:00 2023-11-30 09:00:00 Safeguarding Credit Unions with Threat Intelligence Listen On: Key Takeaways: [1:01] What is threat intelligence, and why is it important to CUs? [2:14] What are threat intelligence feeds, and what role do they play in strengthening CUs? [4:41] Leveraging threat feeds and integrating intelligence into tools is crucial. [6:35] Learn what threat CUs should be most concerned about. [7:39] Phishing is ever-evolving, and user awareness is critical. [10:43] Learn how Defense Storm uses feeds to protect its customers. [13:28] Threat intelligence is not as complicated as some think; initiation can be easy through Slack, discussions, and a reporting culture. Web NAFCU digital@nafcu.org America/New_York public
preferred partner
DefenseStorm
Podcast
Consumer Lending
Blog Post
Add to Calendar 2023-11-28 09:00:00 2023-11-28 09:00:00 Growing Creatively & Innovatively in 2024 Listen On: Key Takeaways: [0:58] What can credit unions do to best prepare themselves for 2024? [2:12] Although he sees a glimmer of hope, Jack points out that the liquidity crisis and slow prepayment speeds hamper rapid recovery. [5:22] We discuss how credit unions seek low loan growth through member-centric strategies such as second mortgages and home improvement lending. [7:34] Credit unions are leveraging advancing technology for member-focused engagement. [9:31] How will technology continue to evolve and affect credit unions? [11:43] What role does AI play in innovative growth? [14:14] Credit unions adopt technology for efficiency, enabling staff to focus on personalized member interactions, especially with younger generations. [17:14] Closing thoughts, emphasizing competition against banks and fintech for younger generations. Web NAFCU digital@nafcu.org America/New_York public
Strategy & Growth, Consumer Lending
preferred partner
Allied Solutions
Podcast
---
Get daily updates.
Subscribe to NAFCU today.