March 25, 2021
NAFCU leads efforts toward fintech fairness, transparency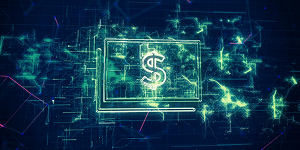 As more fintech companies take advantage of different strategies to sidestep financial regulation and enter the financial system as banks, NAFCU is leading efforts with regulators and lawmakers to ensure these fintech banks are operating on a level playing field with credit unions.
NAFCU raised the credit union industry's concerns to lawmakers and leaders at the CFPB and Office of the Comptroller of the Currency (OCC). Here's a look at the issues and NAFCU's recommendations to protect the financial system, consumers, and taxpayers from risks.
CFPB
Using its authority under the Dodd-Frank Act to supervise entities that fall within the scope of a "larger participant" in the consumer financial services market, NAFCU President and CEO Dan Berger urged the CFPB to extend that supervision to fintechs.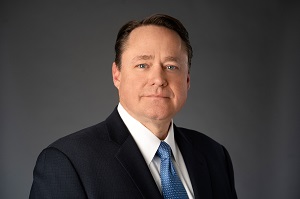 "Although the CFPB may not be a technology expert, it has the tools necessary to provide valuable oversight to players in the markets for consumer financial products and services," Berger wrote. "The CFPB should use its authority under the [Dodd-Frank Act] to oversee a grossly underregulated industry of fintech companies that offer consumers a wide array of products and services digitally, across state lines, ranging from mortgage servicing to mobile payments and peer-to-peer lending.
"State-level supervision does not suffice as these fintech companies continue to grow exponentially by offering access to convenient online financial tools. The longer these companies go unchecked, the greater the risk of consumers facing a significant loss or violation of their rights," he stressed.
Berger highlighted that many fintech companies process a substantial volume of transactions involving consumer financial products and services but are not subject to direct supervision by a federal financial regulator, raising privacy and security concerns.
He also cited the bureau's Taskforce on Federal Consumer Financial Law Report, which indicated "non-bank lenders may also be benefiting from regulatory arbitrage resulting from under-regulation." Read the full letter here.
OCC
NAFCU has closely monitored the OCC's pursuit of new chartering opportunities and raised concerns about the potential policy, legal, and systemic implications granting some of the charters could have on the financial system.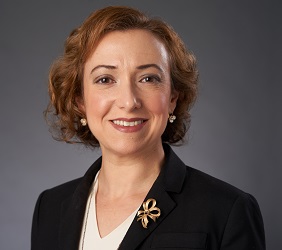 In the letter sent Wednesday, NAFCU Executive Vice President of Government Affairs and General Counsel Carrie Hunt called on the OCC to ensure competitive fairness via "transparency and the OCC's commitment to presenting new chartering options through full notice and comment rulemaking procedures." The agency's recent approaches haven't done that, Hunt argued, and "could introduce novel stability risks across the broader financial sector."
"NAFCU believes that regulators, including the OCC, should not give preference to fintech as a new model of banking ready to replace traditional institutions, but rather seek to modernize traditional supervisory frameworks to ensure that the promise of better, more efficient service or expanded access to credit is predicated on responsible innovation rather than regulatory arbitrage," Hunt said. "We encourage the OCC to work with other [Federal Financial Institutions Examination Council (FFIEC)] member agencies, including the [NCUA], if it intends to introduce specialized chartering options that could impact overall sector stability."
Hunt asked the OCC to suspend its approval and future processing of payments charter applications until a comprehensive chartering framework for non-depository banks is formally proposed and available for public comment.
Congress
Following a meeting Wednesday with members of the association's Legislative Committee focused on fintech issues, NAFCU Vice President of Legislative Affairs Brad Thaler raised concerns to the House Financial Services and Energy and Commerce Committees, which have jurisdiction over these issues. Thaler acknowledged the benefits of financial technology for credit unions and consumers to access financial products and services faster and easier, but novel entities entering the financial marketplace underregulated pose new threats and challenges.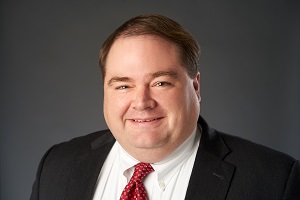 "As such, NAFCU believes that Congress and regulators must ensure that when technology firms and fintechs compete with regulated financial institutions, they do so on a level playing field where smart regulations and consumer protections apply to all participants," Thaler said.
Thaler flagged the following issues and opportunities to ensure proper oversight of fintech companies:
Less data security: Several fintechs allow consumers to consolidate multiple accounts on a single platform, elevating the risk of fraud and data breaches as they may not be subject to cybersecurity examinations and other data privacy and protection requirements as credit unions are under the Gramm-Leach-Bliley Act (GLBA), Thaler said.
Uninsured funds: Thaler noted that consumers may not be aware their funds deposited at some fintech companies aren't insured the in the same way as funds deposited at credit unions and banks and could be subject to loss. He recommended clear consumer disclosures when funds are uninsured.
Limited supervision: To strengthen the supervision and regulation of fintechs, Thaler recommended financial regulators use existing authorities to do so and for Congress to clarify regulators' roles when necessary, such as the CFPB's "large participant" authority. He also offered an outline for Congress to establish a subcommittee on emerging technology under the Federal Financial Institutions Examination Council (FFIEC).
New financial charters: Thaler detailed ways in which the OCC's new chartering options and the FDIC's industrial loan companies (ILCs) could allow fintech to evade regulation and pose risks to the financial system. He called on Congress to clarify rulemaking processes, supervision requirements, and capital and liquidity standards for entities applying for these designations.
NAFCU believes it is imperative that regulators and lawmakers provide greater legal clarity and a playing field that serves highly regulated institutions like credit unions just as well as nonbank, fintech companies. See NAFCU's fintech whitepaper for more on the association's regulatory recommendations.
Related Resources
---
Get daily updates.
Subscribe to NAFCU today.