December 08, 2020
NAFCU, trades call for OCC to postpone consideration of Figure Bank charter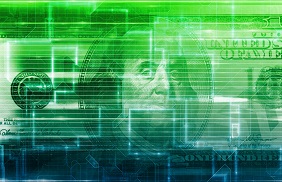 NAFCU Monday joined with other financial services trade associations to urge the Office of the Comptroller of the Currency (OCC) to postpone its consideration of Figure Bank's application for a national bank charter pending evaluation of public comments and consultation with the Federal Reserve, the Federal Deposit Insurance Corporation, and the Department of Justice.
In the letter, the trades raised concerns regarding the potential policy, legal, and systemic implications granting a national bank charter to a Figure Bank, would have on the financial system.
The trades raised five main concerns, including:
granting an application for an uninsured national bank would violate the Federal Reserve Act;

as an uninsured national bank, Figure Bank would evade core prudential standards and limits that Congress has established to ensure the safety and soundness of banks and protect financial stability;

granting a national bank charter to an uninsured depository institution would represent a significant policy shift requiring the need for congressional action;

the public information released by the OCC includes only a skeletal description of Figure Bank's proposed activities and does not provide sufficient factual basis for public comment on the application; and

the OCC should coordinate with the Department of Justice to determine whether an uninsured national bank would raise concerns under Section 21(a)(2) of the Banking Act of 1933. 
The group last month called for the OCC to provide a longer public comment period on Figure Bank and Anchorage Trust Company's applications as the agency embraces a novel bank licensing approach. Acting Comptroller of the Currency Brian Brooks responded to the groups, indicating the agency intends to "follow the same principles it applies to all charters" and in a manner that is "transparent, deliberate, measured, and consistent with the laws and regulations governing the federal banking system."
NAFCU continues to fight to protect credit unions from companies with reduced regulatory oversight or those that present unknown risks to financial stability. Earlier this year, NAFCU and other trades sent their concerns to Congress, reiterating the need for "consistent regulation and oversight." See NAFCU's fintech whitepaper for the association's regulatory recommendations.
The association, in conjunction with several financial services industry trades, has also cautioned the OCC against introducing risks to the financial system or undermining consumers' trust in their financial institutions following the agency's announcement of a plan to establish a narrow-purpose payments charter.
Related Resources
---
Get daily updates.
Subscribe to NAFCU today.