September 02, 2020
NAFCU fights to protect CUs from unregulated companies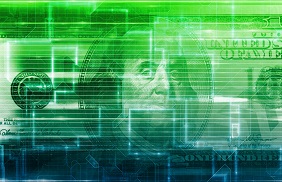 Following Acting Comptroller of the Currency Brian Brooks' response to NAFCU and other financial services industry trades indicating that the Office of the Comptroller of the Currency (OCC) would move forward with its narrow-purpose payments charter "in a manner that is transparent, deliberate measured, and consistent with the laws and regulations governing the federal banking system," Politico reported that the OCC was ready to start accepting charter applications as soon as yesterday.
NAFCU – independently and jointly with the trades – had outlined concerns with the narrow-purpose payments charter, arguing that it could introduce risks to the financial system and undermine consumers' trust in their financial institution. NAFCU also urged the OCC to direct its efforts toward modernizing traditional supervisory frameworks, rather than "give preference to fintech as a new model of banking ready to replace traditional institutions."
According to Politico, Brooks said that the OCC had "satisfied ourselves that we don't need a new regulation or new statute" to move forward with the payments charter. He also indicated a shift in the OCC's approach, saying that he's "increasingly thinking of this agency as an activities regulator, not an entity regulator."
The payments charter would allow companies, such as PayPal and potentially tech firms like Google, Facebook, and Amazon, to operate across state lines without having to comply with individual state regulations and increase the financial services they offer.
Another component of this issue is that non-depository institutions can fall outside the scope of the Bank Holding Company (BHC) Act. In addition to pushing back against the OCC's payments charter, NAFCU sent a letter to the FDIC Tuesday calling for a moratorium on its chartering of new industrial loan companies (ILCs).
"In general, an ILC charter offers a nonbank parent company the opportunity to skirt registration as a bank holding company and avoid consolidated supervision by the Federal Reserve," wrote NAFCU President and CEO Dan Berger. "This reduced oversight is further exacerbated by the fact that the FDIC lacks a complete range of statutory authority to fully supervise certain parent companies of ILCs. As a result, the relationship between a nonbank parent and its ILC subsidiary lacks the degree of transparency and accountability intended by the [BHC Act] while at the same time inviting potentially hazardous comingling of banking and commercial activities."
Berger flagged legal loopholes related to ILC ownership that pose safety and soundness risks, which have been acknowledged by Congress and the FDIC. He urged the FDIC to also withdraw its proposed rule related to parent companies of industrial banks and ILCs.
Earlier this year, the FDIC approved two deposit insurance applications for ILCs; NAFCU argued against this move due to lack of Federal Reserve oversight. The association has also closely monitored the OCC's efforts to establish fintech charters, which have faced legal challenges.
NAFCU acknowledges the benefits of fintech and innovation in financial services, but has urged Congress and regulators to ensure a level playing field and proper regulation and supervision. Last year, the association released a whitepaper that charts a path toward regulatory coordination between traditional financial institutions and fintech companies.
Get daily updates.
Subscribe to NAFCU today.