August 04, 2020
NAFCU to OCC: Don't impair FI trust, stability with unvetted charters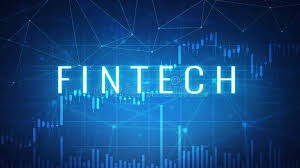 NAFCU's Andrew Morris Monday reiterated the association's concerns regarding the Office of the Comptroller of the Currency's (OCC) efforts to create specialized charters, arguing that regulators "should not give preference to fintech as a new model of banking ready to replace traditional institutions, but rather seek to modernize traditional supervisory frameworks."
By prioritizing this approach, Morris, NAFCU's senior counsel for research and policy said it will "ensure that the promise of better, more efficient service or expanded access to credit is predicated on responsible innovation rather than regulatory arbitrage."
NAFCU acknowledges the benefits of fintech and innovation in financial services, and last year released a whitepaper that charts a path toward regulatory coordination between traditional financial institutions and fintech companies. The association has also closely monitored the OCC's efforts to establish fintech charters, which have faced legal challenges.
However, NAFCU has cautioned the agency against introducing risks to the financial system or undermining consumers' trust in their financial institution. NAFCU and several other trades last week sent a letter to Acting Comptroller Brian Brooks advising against moving forward with a narrow-purpose payments charter. While the OCC has not formally introduced this charter, Brooks has indicated the agency this fall would unveil a charter that would essentially create a "national version of a state money transmission license" and offer nonbank payment providers "a national platform with preemption."
Morris doubled down on these concerns in the letter sent Monday and called for a level playing field between fintech companies and traditional financial institutions.
"NAFCU recognizes that innovation depends on a fair, but flexible, regulatory framework for financial technology," Morris wrote. "Many credit unions partner with fintech companies to improve member service and historically these partnerships have proven invaluable to the growth and competitiveness of the industry. Accordingly, NAFCU has advocated for expanding opportunities for credit unions to access pilot programs or regulatory sandboxes to test new products or services. At the same time, we have cautioned that frameworks designed to encourage innovation must not favor certain market participants at the expense of others."
In addition, Morris argued that the OCC's current national bank charter is sufficient to meet the intent of more specialized charters.
"NAFCU supports a focus on existing chartering authority because it supports a full-service banking model," Morris said. "…By adopting a deposit-taking function, chartered institutions are granted special privileges, such as national preemption and access to the Federal Reserve's payment systems. However, plans to extend these privileges to nonbanks with narrower business interests and reduced supervisory oversight could invite excessive risk taking. It could also dilute the strength of the overall banking system by making it harder for consumers to access safe, convenient and affordable solutions to meet their financial needs in one place."
Should the OCC still move forward with its payment charter and others, Morris asked the agency to do so through "a full and transparent rulemaking process that considers in equal measure potential threats to safety and soundness and consumer protection."
NAFCU will continue to advocate for a fair regulatory environment as regulators consider innovative ways to expand access to financial services and improve supervisory processes.
Related Resources
Accounts Operations
Blog Post
---
Get daily updates.
Subscribe to NAFCU today.