October 23, 2019
Court rules against OCC in fintech charter challenge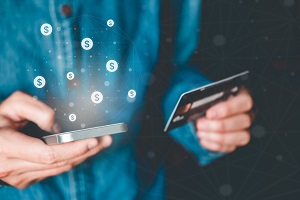 The U.S. District Court for the Southern District of New York ruled against the Office of the Comptroller of the Currency (OCC) in a dispute over the legality of the regulator's fintech charter. The court determined that the OCC is prohibited by the National Bank Act from offering a specialized bank charter to a company that doesn't accept deposits.
The OCC has indicated it will appeal this decision.
This lawsuit was the second brought by the New York Department of Financial Services (NYDFS) challenging the OCC's fintech policy; the first one was dismissed for lack of standing because the OCC had yet to finalize or issue any charters. Another lawsuit brought by the Conference of State Bank Supervisors was dismissed earlier this year for similar reasons.
In its second complaint, the NYDFS argued that OCC's fintech policy related to internet-based financial startups is "lawless, ill-conceived, and destabilizing of financial markets that are properly and most effectively regulated by New York state."
The OCC's fintech charter establishes a first of its kind regulatory framework for fintech companies and addresses many of NAFCU's recommendations regarding fintech supervision, such as equal application of consumer compliance expectations. The regulator announced in November 2018 that a number of fintechs had explored applications for the charters.
NAFCU acknowledges the benefits of fintech and last month released a new whitepaper that charts a path toward regulatory coordination between traditional financial institutions and fintech companies. The association shared the recommendations directly with leaders of the NCUA, CFPB, Federal Reserve, and Treasury Department.
Related Resources
---
Get daily updates.
Subscribe to NAFCU today.