September 05, 2019
Court dismisses OCC charter lawsuit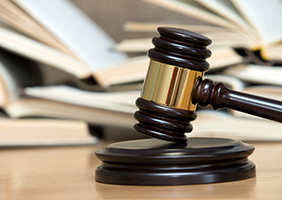 The D.C District Court dismissed another challenge to the Office of the Comptroller of the Currency's (OCC) national charter for fintech companies. The Conference of State Bank Supervisors had argued that the OCC's national charter – which would apply to companies that provide target banking services but do not take deposits – goes beyond the agency's legal authority.
The OCC's fintech charter establishes a first of its kind regulatory framework for fintech companies and addresses many of NAFCU's recommendations regarding fintech supervision. The association acknowledges the benefits of fintech and continues to advocate for a flexible regulatory framework that does not limit innovation but ensures a level playing field for all who participate. 
In the ruling, the court held that the plaintiffs lacked standing to sue the OCC as its members had not faced an injury and are not likely to face an imminent injury. Earlier this year a federal judge allowed a similar lawsuit, brought against the OCC by the New York Department of Financial Services, to proceed.
A spokesperson for the OCC said in a statement that they agency will "continue to defend its statutory authority to issue national bank charters, including special purpose national bank charters."
"It is important that the regulatory framework for the national banking system is allowed to evolve so that it can continue to meet the changing needs of consumers, businesses, and communities it serves and so that we maintain the health of a dual banking system," he added.
Related Resources
---
Get daily updates.
Subscribe to NAFCU today.