November 23, 2020
NAFCU, trades reiterate need for transparent charter process to OCC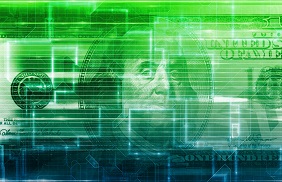 As the Office of the Comptroller of the Currency (OCC) embraces a novel bank licensing approach that has won the attention of non-depository applicants, NAFCU joined with other financial services industry trades and consumer advocacy groups to call for a longer public comment period on the applications to ensure proper oversight.
"Ensuring that all national banks are subject to a consistent framework of regulation and oversight, and that novel uses of a potential national bank charter are appropriately considered, are critical to ensure that customers will receive the protection they deserve across all financial services providers," the groups wrote. "The limited amount of information provided in the public documents presents a challenge to a thorough analysis of the potential issues involved. Allowing sufficient time for stakeholder analysis will produce informed responses regarding the potential impact of these applications."
Earlier this year, NAFCU and several financial services industry trades cautioned the OCC against introducing risks to the financial system or undermining consumers' trust in their financial institution following the agency's announcement of a plan to establish a narrow-purpose payments charter. The trades asked the OCC for an open and transparent process to considering applications, which is in line with the requests made in last week's letter.
NAFCU continues to fight to protect credit unions from companies with reduced regulatory oversight or those that present unknown risks to financial stability. Last month, NAFCU and other trades sent their concerns to Congress, reiterating the need for "consistent regulation and oversight." See NAFCU's fintech whitepaper for the association's regulatory recommendations.
Related Resources
---
Get daily updates.
Subscribe to NAFCU today.