October 14, 2020
NAFCU, trades urge proper regulation, oversight of payments charters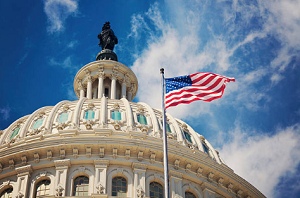 In a letter to Congress, NAFCU joined with several other financial services industry organizations to outline concerns with the Office of the Comptroller of the Currency's (OCC) newly proposed special purpose payments charter for non-bank and to oppose the OCC's "effort to grant commercial companies like Amazon and Facebook a national payments charter to access the Federal Reserve payments system and safety net."
The group argued that innovation "should not undermine systemic stability of the financial system," and cannot come at the cost of ensuring a safe and sound financial services system.
"A payments charter for non-banks firms raises a number of regulatory concerns—such as the continuation of the long-standing principles of the separation of banking and commerce, application of traditional banking statutes and regulations governing safety and soundness and consumer protection, and, most significantly, the potential introduction of systemic risk into the payments system," wrote the trades.
In addition, the group noted that allowing commercial companies to access a payments charter would:
avoid oversight and regulations that protect the financial system and consumers; and
expose the financial system to signification vulnerabilities due to a lack of safety and soundness rules.
The group asked that a new bank charter be subject to an "open, transparent" notice and comment process and that Congress have a role in these deliberations.
"The benefits of financial innovation are only realized when they are delivered responsibly, in a way that does right by customers. This means getting regulation right is critical," continued the group. "Regulation must be flexible enough to allow innovations to be driven from within traditional financial institutions."
In conclusion, the trades insisted that customers must receive the protection they deserve wherever they get their financial services through "consistent regulation and oversight."
NAFCU will continue to observe the financial services landscape for potential changes that could impact the industry; the association recently shared its concerns related to ILC and special purpose payment charters with the FDIC and OCC.
As credit unions are continuously accelerating investments in financial technology, NAFCU believes it is imperative that regulators provide greater legal clarity and a level playing field that serves highly regulated institutions like credit unions just as well as nonbank, fintech companies; see NAFCU's fintech whitepaper for the association's regulatory recommendations.
Related Resources
---
Get daily updates.
Subscribe to NAFCU today.