March 26, 2020
Berger to NCUA: Grant CUs urgent capital flexibility, bank parity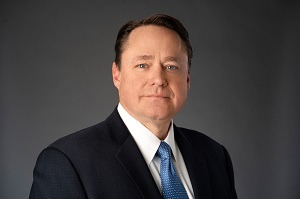 NAFCU President and CEO Dan Berger Wednesday urged the NCUA to grant credit unions "additional capital flexibility to address the economic crisis" and provide parity with banks in light of the coronavirus outbreak.
Berger specifically asked the agency to provide capital relief that is equivalent to what is being offered to banks by the federal banking agencies and Congress, citing the Coronavirus Aid, Relief, and Economic Security Act (CARES Act), which reduces the community bank leverage ratio (CBLR) from 9 to 8 percent.
"Community banks that use the CBLR framework and maintain this new leverage ratio would be considered to have satisfied the risk-based and leverage capital requirements in the banking agencies' generally applicable capital rule," noted Berger.
Berger also suggested the NCUA "seek to maintain parity with regulatory efforts to ease leverage and liquidity requirements for banks," highlighting that the current crisis may lead to a temporary deterioration in net worth ratios at some credit unions.
In regards to the Financial Accounting Standards Board's current expected credit loss (CECL) standard, Berger asked the NCUA to join other federal financial regulators in calling for a delay of the implementation date and request greater interpretive control over the standard itself.
NAFCU has devoted considerable time and resources to educate credit unions on CECL requirements and to share the industry's concerns with FASB. The association has also shared concerns with lawmakers and the Federal Reserve, and has worked to obtain certain changes and more guidance on the standard.
As lawmakers continue to look at ways to provide relief to support recovery, House Financial Services Committee Members Greg Meeks, D-N.Y., and Blaine Luetkemeyer, R-Mo., the chair and ranking member of the Financial Institutions Subcommittee, have asked FASB for a suspension – or at least a delay – of CECL.
Similar to arguments made by NAFCU to the president and Congress, the lawmakers highlighted the strain on resources CECL implementation will have on financial institutions, especially smaller ones like credit unions, and argued that it will impede recovery from the coronavirus.
In the letter to the NCUA, Berger also detailed steps the agency could make regarding subordinated debt, approval of secondary capital applications, and modification of stress testing and capital planning rules to provide additional capital flexibility for credit unions.
"The NCUA must act quickly to implement capital relief for credit unions that is, at the very least, equivalent to what is being offered to banks during this time of crisis. The NCUA should also use the full extent of its regulatory powers to promote additional capital flexibility and reduce operational stress on credit unions so that they might prioritize helping their members," Berger concluded.
Berger has also advocated for capital relief in a letter to House Financial Services Committee Chairwoman Maxine Waters, D-Calif., subcommittee leadership, and both chambers of Congress, addressing how policymakers could help credit unions better serve members.
NAFCU will continue to work with the NCUA and stakeholders, including President Donald Trump, National Economic Council Director Larry Kudlow and Congress, to obtain relief for the credit union industry and its more than 120 million members.
Related Resources
Consumer Lending
Blog Post
Add to Calendar 2023-11-28 09:00:00 2023-11-28 09:00:00 Growing Creatively & Innovatively in 2024 Listen On: Key Takeaways: [0:58] What can credit unions do to best prepare themselves for 2024? [2:12] Although he sees a glimmer of hope, Jack points out that the liquidity crisis and slow prepayment speeds hamper rapid recovery. [5:22] We discuss how credit unions seek low loan growth through member-centric strategies such as second mortgages and home improvement lending. [7:34] Credit unions are leveraging advancing technology for member-focused engagement. [9:31] How will technology continue to evolve and affect credit unions? [11:43] What role does AI play in innovative growth? [14:14] Credit unions adopt technology for efficiency, enabling staff to focus on personalized member interactions, especially with younger generations. [17:14] Closing thoughts, emphasizing competition against banks and fintech for younger generations. Web NAFCU digital@nafcu.org America/New_York public
Strategy & Growth, Consumer Lending
preferred partner
Allied Solutions
Podcast
---
Get daily updates.
Subscribe to NAFCU today.