March 19, 2020
Berger outlines CUs' reg relief asks to NCUA's Hood, CFPB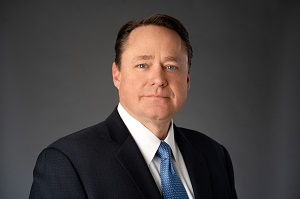 NAFCU President and CEO Dan Berger spoke with NCUA Chairman Rodney Hood and officials at the CFPB this week to further outline the association's requests for relief to help credit unions deal effectively with the coronavirus.
Berger previously urged the NCUA and CFPB to provide credit unions with broad compliance flexibility for at least 60 days. During the conversations Tuesday, Berger asked for flexibility relative to deadlines and specific forbearance so credit unions won't face litigation risk in the future for steps taken to help members during this time.
Following the NCUA's Letter to Credit Unions outlining steps the agency is taking to support credit unions through the examination and supervision process, Berger called for additional flexibility and guidance, specifically related to in-person annual meeting requirements.
NAFCU has been in contact with the Trump administration, Congress, Federal Reserve, and regulators on how credit unions are supporting members, and legislative and regulatory areas that could provide the industry with more relief.
Credit unions are encouraged to email any updates to advocacy@nafcu.org to share the steps that credit unions are taking to help their members and any updates on how their institution is being impacted to assist with NAFCU's advocacy efforts.
Stay tuned to NAFCU Today for the latest developments, and access the association's coronavirus resource page.
Related Resources
---
Get daily updates.
Subscribe to NAFCU today.