October 01, 2018
Berger reiterates CUs should not be under CRA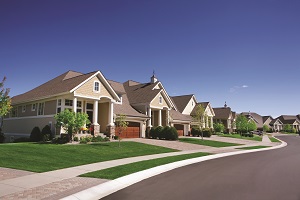 With Sen. Elizabeth Warren's, D-Mass., introduction of the American Housing and Economic Mobility Act (S. 3503), NAFCU President and CEO Dan Berger reiterated that NAFCU stands with credit unions and is strongly opposed to any efforts to wrap the industry into the Community Reinvestment Act (CRA) as the law undergoes evaluation by regulators and lawmakers.
In fact, instead of attempts to apply the CRA to the industry, NAFCU is asking that credit unions' ability to serve underserved areas be expanded as well as their capacity to make more member business loans.
"Consumer safeguards and fair lending were purposefully inserted into the statutory and regulatory fabric of the credit union business model," said NAFCU President and CEO Dan Berger. "The special structure of credit unions means that they can only lend to the people that have deposited funds – further ensuring that those funds stay within a community. The industry is already fully invested into the communities it serves; putting it under CRA regulations would only add an unnecessary regulatory burden."
The CRA was signed into law roughly 40 years ago to put an end to redlining and disinvestment activities of banks and thrifts. Credit unions were excluded from the statute because they did not engage in such practices.
As talks of updating this law continue, NAFCU is urging that Congress revisit pending legislation, such as the Financial Services for the Underserved Act (H.R. 4665), which would permit any credit union, regardless of charter type, to add underserved areas to its field of membership.
"Congress needs to remove barriers that limit consumers' access to the financial services that they need," Berger added. "Credit unions are ready and willing to serve those that need their services the most but remain shackled by outdated laws that detract from their mission."
Related Resources
---
Get daily updates.
Subscribe to NAFCU today.