September 26, 2018
NAFCU opposes new bill that would wrap CUs into CRA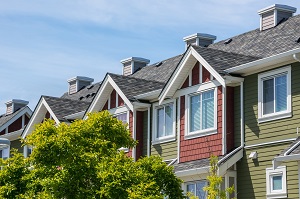 Sen. Elizabeth Warren, D-Mass., on Tuesday unveiled a comprehensive bill aiming to reform and remake affordable housing in the U.S. in an effort to address housing affordability issues. While the bill is not expected to gain traction in this Congress, one provision of the bill seeks to rework and expand the Community Reinvestment Act (CRA), including extending it to certain credit unions and non-bank mortgage originators. NAFCU strongly opposes this section.
"Credit unions' commitment to community reinvestment is unlike any other financial institution. Credit unions exist to provide provident credit, and every loan made and every dollar earned serves the membership," said Carrie Hunt NAFCU's executive vice president of government affairs and general counsel. "The CRA was designed to ensure banks reinvest in their local communities, rather than using deposits gathered from one community and lending them to another. Extending CRA regulations to member-owned democratically controlled credit unions would add to their regulatory burden, while providing no additional benefit to American consumers."
Based on a summary of the bill, the American Housing and Economic Mobility Act, it would:
aim to reduce the cost of housing by creating incentives for local governments to eliminate unnecessary land-use restrictions;
create two new programs: One meant to offer down payment assistance to those communities often denied mortgages, and another to support those families whose housing wealth was destroyed by the financial crisis;
plan to hold financial institutions accountable for providing access to credit by extending the CRA; and
seek to strengthen anti-discrimination laws and improve the housing voucher program.
To offset the costs from this bill, the estate tax thresholds would be returned to Bush Administration-era levels.
NAFCU has shared concerns about the bill's CRA provisions with Warren. The association will monitor this legislation and keep credit unions updated; though, with only a few short legislative weeks left in this Congress, this bill is not expected to advance this year.
Related Resources
---
Get daily updates.
Subscribe to NAFCU today.