September 22, 2022
Biden Administration announces over $8 billion in investments for CDFIs, MDIs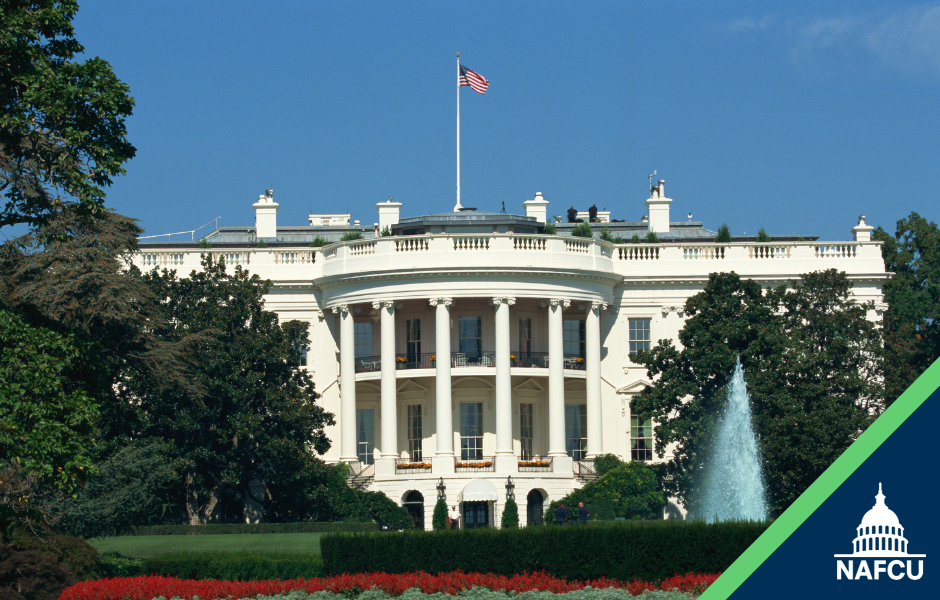 Vice President Kamala Harris and Treasury Secretary Janet Yellen, along with House Financial Services Committee Chairwoman Maxine Waters, D-Calif., and Senator Mark Warner, D-Va., on Wednesday announced that the Biden-Harris Administration has made $8.28 billion of investments through the Emergency Capital Investment Program (ECIP) to benefit community development financial institutions (CDFIs) and minority depository institutions (MDIs). 
"I am proud that the Biden-Harris Administration is announcing that they have turned our legislation into reality by providing more than $8 billion in capital investments to strengthen 162 community financial institutions," stated Waters. "Since the 2008 financial crisis, I have been dismayed that we saw one-third of our MDIs close, and even worse, more than half of the nation's Black banks have been lost. These are losses that our communities cannot afford.
"MDIs as well as CDFIs have proven critical to distributing capital, credit, and financial services to their local communities," added Waters. "Their support is critical because these communities are often underserved and ignored by other financial institutions." 
NAFCU has long supported CDFIs and MDIs, noting the impact CDFI-certified credit unions have on local communities. The association has pushed Congress for more funding and a better CDFI certification process to help financial institutions, especially credit unions, better support underserved areas.
NAFCU recently published an issue brief on CDFIs, detailing how important they are for underbanked areas, often a result of big banks closing up branches throughout the country.
Relatedly, at NAFCU's 2022 Congressional Caucus, Inclusiv CEO Cathie Mahon, President and CEO of Freedom First Credit Union Paul Phillips and President and CEO of River City Federal Credit Union Jeff Ivey sat down for a panel discussion to talk about the importance of CDFIs, citing the positive impacts being a CDFI-certified credit union has had on their local communities.
In addition, NAFCU and Inclusiv earlier this year met with NCUA Chairman Todd Harper and other NCUA staff to discuss the NCUA's announcement to phase out its CDFI streamlined application process. NAFCU on several occasions has urged the CDFI Fund to streamline their certification process and address the current application backlog as it has kept many applicants, including credit unions, waiting for months before they hear from the organization.
NAFCU continues to work with the Congress and regulators to help credit unions navigate the CDFI certification process.
Related Resources
Leadership, Growth & Retention
preferred partner
Allied Solutions
Blog Post
Add to Calendar 2023-09-27 14:00:00 2023-09-27 14:00:00 Financial Services Mega-Trends: Welcome to a Whole New World of Financial Services About the Webinar A transformation is underway in the U.S. financial services industry that will have a profound impact on how participants do business, how they strategize about their futures, and how they collaborate around products, service and information. During this session, Cynthia Schroeder, Larry Pruss, and Patti Wubbels will highlight mega-trends worth watching. Key Takeaways: • How the financial services business model is changing • How new entrants are disrupting the industry through innovation • How technology is changing the nature of financial services delivery and distribution • How demographic shifts require credit unions to adapt their cultures and value propositions to gain market share among younger members • How credit unions must adopt a security-first mindset to protect their reputations and the data of their members Register Here Web NAFCU digital@nafcu.org America/New_York public
preferred partner
Strategic Resource Management
Webinar
Mortgage Servicing
preferred partner
Dovenmuehle
Blog Post
Cybersecurity, Risk Management
preferred partner
DefenseStorm
Blog Post
---
Get daily updates.
Subscribe to NAFCU today.