July 18, 2019
Bill to stop robocalls advances to House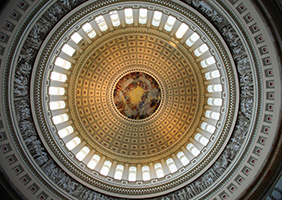 The House Energy and Commerce Committee Wednesday advanced legislation intended to combat illegal robocalls to the full chamber. Ahead of the markup, NAFCU thanked the committee for its collaboration before the markup to tailor the bill to ensure consumers can receive important information from their credit union or other financial institutions.
The Stopping Bad Robocalls Act (H.R. 3375) was advanced unanimously. Prior to its passage, committee members also approved of some amendments related to transparency, preventing the spoofing of hospital numbers, and increasing the penalties for perpetrators of illegal robocalls.
NAFCU is supportive of the bill's provision requiring the Federal Communications Commission (FCC) to issue regulations on the definition of "autodialer" within 6 months of its enactment. However, the association shared concerns about the bill's narrow safe harbor for the FCC's reassigned numbers database as it could impede credit unions' ability to contact their members with important financial information.
NAFCU continues to share its concerns related to the definition of an autodialer and the need for clarity under the Telephone Consumer Protection Act (TCPA) to ensure credit unions can contact their members without fear of frivolous litigation. The association has also actively worked with the FCC on efforts to modernize the TCPA for more than three years, and will continue to share credit unions' concerns with Congress.
Related Resources
---
Get daily updates.
Subscribe to NAFCU today.