July 27, 2018
Bob Woodward, Major Garrett headline NAFCU's Caucus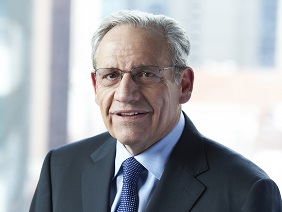 Bob Woodward, who broke the Watergate scandal and is a two-time Pulitzer Prize-winning journalist and associate editor of the Washington Post, and Major Garrett, CBS News' chief White House correspondent, will headline NAFCU's 2018 Congressional Caucus Sept. 11-14 in Washington.
"NAFCU's Congressional Caucus will allow attendees to engage with numerous prominent Washington policymakers and showcase the benefits credit unions provide to their 114 million members and local communities," said NAFCU President and CEO Dan Berger. "With many pressing issues facing the financial services industry – from lurking data security threats to reforming our housing finance system to costly and burdensome regulations – NAFCU's Congressional Caucus serves as an important forum for reform."
During Wednesday's opening Caucus keynote, Woodward will pull the curtain back on Washington and its leaders to help credit unions understand what's really going on in the halls of power in an age of 24-hour news, social media and changing politics.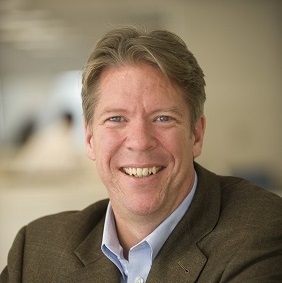 Garrett will provide the closing keynote Friday at Caucus. He has reported on the nation's pressing issues for 30 years and has covered five presidents. Garrett is known for asking tough questions and is universally recognized as fair and balanced. He is also the author of three books.
In addition to Woodward and Garrett, credit union leaders will hear from dozens of prominent policymakers during Caucus (see who's been announced so far). Speakers will discuss the future of credit unions, regulatory and legislative proposals, the Trump Administration, the Congressional midterm elections and how American politics will move forward.
NAFCU's Congressional Caucus is open to both members and nonmembers; registration is still open. Stay tuned to NAFCU Today for more updates on speakers leading up to the event and follow #NAFCUCaucus on Twitter for additional coverage.
Related Resources
Add to Calendar 2023-11-30 09:00:00 2023-11-30 09:00:00 Safeguarding Credit Unions with Threat Intelligence Listen On: Key Takeaways: [1:01] What is threat intelligence, and why is it important to CUs? [2:14] What are threat intelligence feeds, and what role do they play in strengthening CUs? [4:41] Leveraging threat feeds and integrating intelligence into tools is crucial. [6:35] Learn what threat CUs should be most concerned about. [7:39] Phishing is ever-evolving, and user awareness is critical. [10:43] Learn how Defense Storm uses feeds to protect its customers. [13:28] Threat intelligence is not as complicated as some think; initiation can be easy through Slack, discussions, and a reporting culture. Web NAFCU digital@nafcu.org America/New_York public
preferred partner
DefenseStorm
Podcast
Consumer Lending
Blog Post
Add to Calendar 2023-11-28 09:00:00 2023-11-28 09:00:00 Growing Creatively & Innovatively in 2024 Listen On: Key Takeaways: [0:58] What can credit unions do to best prepare themselves for 2024? [2:12] Although he sees a glimmer of hope, Jack points out that the liquidity crisis and slow prepayment speeds hamper rapid recovery. [5:22] We discuss how credit unions seek low loan growth through member-centric strategies such as second mortgages and home improvement lending. [7:34] Credit unions are leveraging advancing technology for member-focused engagement. [9:31] How will technology continue to evolve and affect credit unions? [11:43] What role does AI play in innovative growth? [14:14] Credit unions adopt technology for efficiency, enabling staff to focus on personalized member interactions, especially with younger generations. [17:14] Closing thoughts, emphasizing competition against banks and fintech for younger generations. Web NAFCU digital@nafcu.org America/New_York public
Strategy & Growth, Consumer Lending
preferred partner
Allied Solutions
Podcast
---
Get daily updates.
Subscribe to NAFCU today.