February 12, 2019
Bolster compliance knowledge with NAFCU resources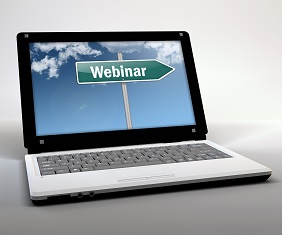 NAFCU has myriad resources to help credit union compliance staff stay up-to-date in this ever-changing regulatory environment. Of note, the association is offering a free webinar today to prepare those interested in earning the prestigious NAFCU Certified Compliance Officer (NCCO) designation.
NCCOs have proven their comprehensive understanding of major regulations that govern the credit union industry. More than 1,500 credit union professionals have earned this designation since the program began in 1996, and over 440 credit unions and organizations within the industry have an NCCO on staff.
Those interested in becoming an NCCO can earn the designation in-person twice this year during the association's Regulatory Compliance Schools. Spring Regulatory Compliance School is happening March 18-22 in Arlington, Va. (register for the spring conference here), and Summer Regulatory Compliance School is happening Aug. 12-16 in Minneapolis, Minn. (register for the summer conference here).
To help prepare for the four-part NCCO exam, NAFCU is offering a free webinar today; registration is required. In addition, the association has an eight-question quiz to give credit union compliance experts and those who have a hand in areas including risk, auditing, legal, lending, operations and finance a fun way to test their compliance knowledge in preparation for NAFCU's Regulatory Compliance School.
The NCCO program has earned ASAE's Power of A Gold Award as it was recognized for its quality and success to equip compliance professionals with the necessary skills and knowledge to help credit unions thrive.