January 09, 2019
BSA, CECL on NCUA's 2019 supervisory priorities; NAFCU updates CECL FAQs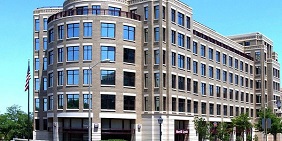 More in-depth reviews of credit unions' Bank Secrecy Act (BSA) and anti-money laundering policies and a look at the steps taken to prepare for the current expected credit loss (CECL) standard are expected during NCUA examinations this year, according to the agency's 2019 supervisory priorities.
A NAFCU Compliance Blog post out today dives into the priorities, and an updated CECL FAQ document explaining how the standard could impact credit unions is now available for download.
In the Letter to Credit Unions 19-CU-01, NCUA Chairman J. Mark McWatters also said that examiners will have "increased flexibility to conduct suitable examination work offsite." In addition, the extended exam cycle will be fully implemented this year, and the agency will continue to use streamlined exam procedures for most credit union with assets less than $50 million.
Under BSA, compliance with the customer due diligence (CDD) rule and beneficial ownership requirements that went into effect in May 2018 will be part of the in-depth reviews. A NAFCU Compliance Blog post further details supervisory expectations during BSA/AML examinations; another one details CDD and beneficial ownership expectations.
For CECL, which credit unions do not need to begin reporting data on call reports until the beginning of 2022, examiners will also ask whether credit unions have performed analyses for how CECL would alter the allowance for loan and lease losses (ALLL) funding needs. NAFCU has devoted considerable time and resources to educate credit unions on CECL requirements, and to share the industry's concerns with FASB. The association has also shared concerns with lawmakers, the NCUA and Federal Reserve, and has worked to obtain certain changes and more guidance on the standard.
Other primary areas of supervisory focus in 2019 will include:
large concentrations of loan products and concentrations of specific risk characteristics;
compliance with various consumer protection regulations, including the Home Mortgage Disclosure Act (HMDA), Military Lending Act (MLA) and Regulations B and E;
cybersecurity through the use of its Automated Cybersecurity Examination Toolbox (ACET) for certain credit unions with assets over $250 million, as well as IT risk management and oversight of service provider arrangements; and
liquidity and interest rate risk management.
NAFCU will continue to advocate that the NCUA increase flexibility in examinations in order to reduce burdens and realize cost-savings.
Get daily updates.
Subscribe to NAFCU today.