August 31, 2018
Bureau releases new CUAC charter with membership changes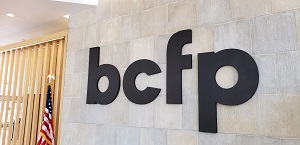 The Bureau of Consumer Financial Protection (previously the CFPB) released a new Credit Union Advisory Council (CUAC) charter, which revises the meetings and membership structure of the council.
Regarding the CUAC's objectives and scope of activities, the charter clearly states that this council should "serve to better inform the BCFP's policy development, rulemaking, and engagement functions as they relate to credit unions."
 
A significant change made by the bureau is the membership of the council. While it will remain filled with employees of credit unions with $10 billion or less in assets, the council will only have six members that will carry out one-year terms. Previously, 15 to 20 credit union representatives sat on the council for two-year terms.
 
The CUAC charter also details council subcommittees, operating costs and duties, among other topics.
 
In June, bureau Acting Director Mick Mulvaney announced a reorganization of the bureau's councils and advisory boards – including the CUAC.
Get daily updates.
Subscribe to NAFCU today.