December 19, 2018
CECL on FASB, FSOC agendas today; NAFCU reiterates concerns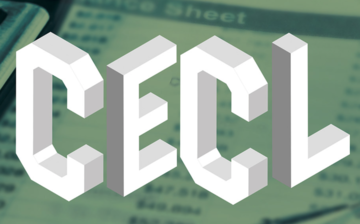 As NAFCU continues to pursue an exemption for credit unions from the Financial Accounting Standards Board's (FASB) current expected credit loss (CECL) standard, the association will monitor two meetings today for updates on possible guidance or relief.
NAFCU will monitor FASB's board meeting today, slated to begin at 8 a.m. Eastern. On the board's agenda is a discussion on issues related to the standard's implementation. NAFCU has devoted considerable time and resources to educate credit unions on CECL requirements, and to share the industry's concerns with FASB. The association has also shared concerns with lawmakers, the NCUA and Federal Reserve, and has worked to obtain certain changes and more guidance on the standard.
During a House Financial Services subcommittee hearing last week focused on CECL's impact on financial institutions, witnesses noted that larger financial institutions are having trouble preparing for this standard and said smaller financial institutions – especially those focused on small-business lending and other services typically offered by smaller institutions – will have an especially difficult time complying with CECL.
The Financial Stability Oversight Council (FSOC), of which the NCUA and Bureau of Consumer Financial Protection are members, also meets today at 4:45 p.m. Eastern and is set to discuss CECL issues. Ahead of the meeting, NAFCU President and CEO Dan Berger sent a letter to Treasury Secretary Steven Mnuchin outlining credit unions' concerns.
"For credit unions, CECL's challenges are also compounded by unique, structural limits on capital accumulation," Berger explained. "A credit union's net worth ratio is currently determined solely on the basis of retained earnings as a percentage of total assets. Furthermore, the Federal Credit Union Act provides that credit union net worth means the credit union's 'retained earnings balance, as determined under generally accepted accounting principles.' Consequently, increases to ALLL accounts resulting from CECL will likely impair the net worth – and regulatory capital ratios – of credit unions more significantly than banks."
As a result of NAFCU's efforts, some flexibility in the standard has been achieved: FASB last month issued a final update to clarify the effective date for its CECL standard, making clear that credit unions would not need to begin reporting data on call reports until the beginning of 2022. The update also clarified that operating lease receivables are not covered within the scope of CECL – a clarification welcomed by NAFCU.
The association will update credit unions on the discussions following the meetings.
Related Resources
---
Get daily updates.
Subscribe to NAFCU today.