March 30, 2023
CFPB finalizes 'misguided' small biz data collection rule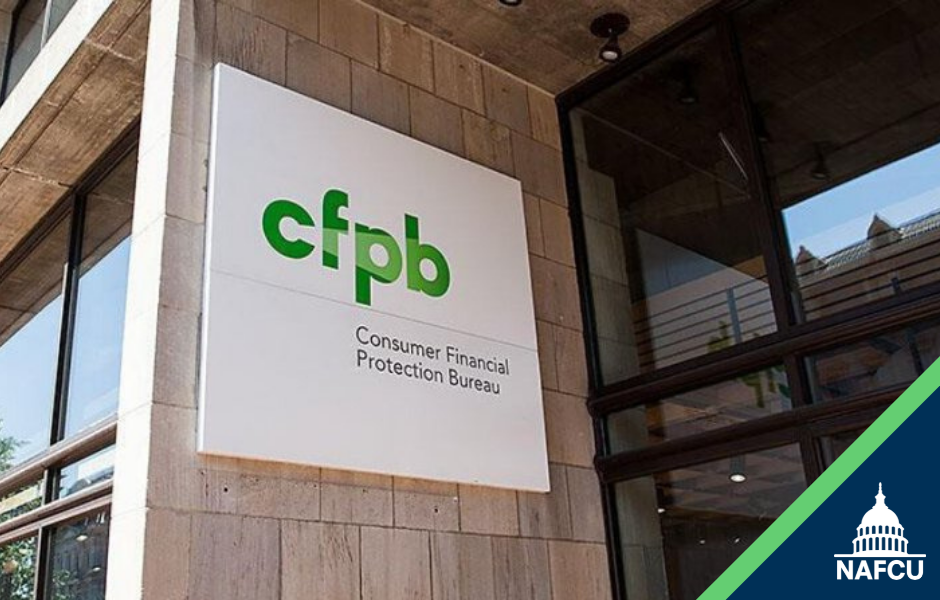 The CFPB finalized its rule to implement section 1071 of the Dodd-Frank Act, related to small business lending data collection. NAFCU President and CEO Dan Berger reiterated the chilling effect this rule will have on small business lending.
"The CFPB continues to pursue misguided policies that will hurt the small businesses and consumers they purport to protect," Berger said. "The final rule to implement section 1071 ignores valid concerns raised by credit unions and community development groups. It will add significant compliance costs and burdens to business lending, forcing many small credit unions to stop making these loans all together.
"This harms the many rural towns and underserved communities where credit unions and community banks are the only lender left. NAFCU will continue to fight for relief to ensure credit unions can effectively support Main Street businesses across the country."
Of note, the final rule defines a small business as any business with prior-year gross annual revenue of $5 million or less, ignoring NAFCU's request to lower this definition to $1 million or less. NAFCU alerted the bureau that setting an artificially high gross annual revenue will not only unnecessarily raise the cost of small business borrowing but will make it more difficult to draw significant conclusions about the health and financial needs of truly small businesses.
While the final rule does not include a controversial provision that would have established visual observation requirements related to reporting protected demographic information, it requires credit unions and credit union service organizations (CUSOs) that originated at least 100 covered small business loans per year to collect and report small business credit application data. This threshold adjustment is an improvement from the 25 loans in the proposed rule, but is still too low and will add significant compliance burdens to credit unions.
The CFPB adjusted the mandatory compliance timeline for the rule: Lenders originating at least 2,500 small business loans annually must collect data starting Oct. 1, 2024; those originating at least 500 loans annually must start collecting April 1, 2025; lenders originating at least 100 loans annual must collect data starting Jan. 1, 2026.
NAFCU called on the bureau to revise its section 1071 rulemaking to protect small business access to credit and reduce regulatory burdens on credit unions. NAFCU member Mike Wilson testified before Congress earlier this week on the real-life consequences of the rulemaking; the association will continue to advocate for relief.
Related Resources
Business Lending
Blog Post
Business Lending
Blog Post
---
Get daily updates.
Subscribe to NAFCU today.