July 08, 2020
CFPB finalizes payday lending rule, does not expand PALs safe harbor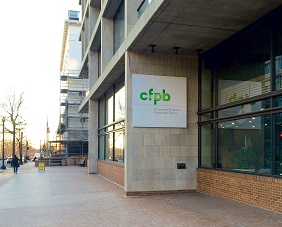 The CFPB Tuesday issued its final rule related to small dollar lending, which includes the rescission of mandatory underwriting requirements – including ability-to-repay (ATR) provisions – from the 2017 payday lending rule. NAFCU supported removing these requirements, but its call for an expansion of the safe harbor for credit unions' payday alternative loans (PALs) was not included in the final rule.
"NAFCU supports the CFPB's removal of problematic ability to repay underwriting requirements from its final small dollar loan rule. Still, more must be done to ensure consumers have access to affordable loan options," said NAFCU President and CEO Dan Berger. "We firmly believe that community lenders, such as credit unions, must be allowed to serve consumers while the predatory practices of certain payday lenders must be stopped. NAFCU will continue to urge the CFPB to exclude all future payday alternative loans made by credit unions from is rulemaking."
NAFCU had called for an expansion of the safe harbor as it only covers the first iteration of the NCUA's PALs program; the NCUA last year approved adding a regulatory framework for an additional PALs program (PALs II). The bureau noted in the final rule released Tuesday that PALs II loans will likely not meet the safe harbor as they allow for larger loans and are unlikely to be structured to be repaid within the 45-day requirement.
The bureau indicated it is removing the underwriting requirements as the legal and evidentiary basis for these were insufficient and it ensures consumers have access to small dollar loan products. The bureau will conduct additional research on what information should be included in disclosures so consumers can make informed decisions on these products.
The bureau last year finalized a delay to the payday rule's compliance date. With the publication of this new final rule, it will now become effective 90 days after publication in the Federal Register rather than the delayed date of Nov. 19, 2020.
As the financial regulators encourage financial institutions to offer safe small-dollar lending options to consumers facing financial hardship amid the pandemic, the CFPB in May approved a no-action letter (NAL) template can be used by insured depository institutions to apply for a NAL covering their small-dollar credit products.
Related Resources
Frequently Asked Questions
Fair Lending , Home-Secured Lending Consumer Lending
Blog Post
Consumer Lending
Blog Post
---
Get daily updates.
Subscribe to NAFCU today.