The essential manual for both new and seasoned credit union compliance professionals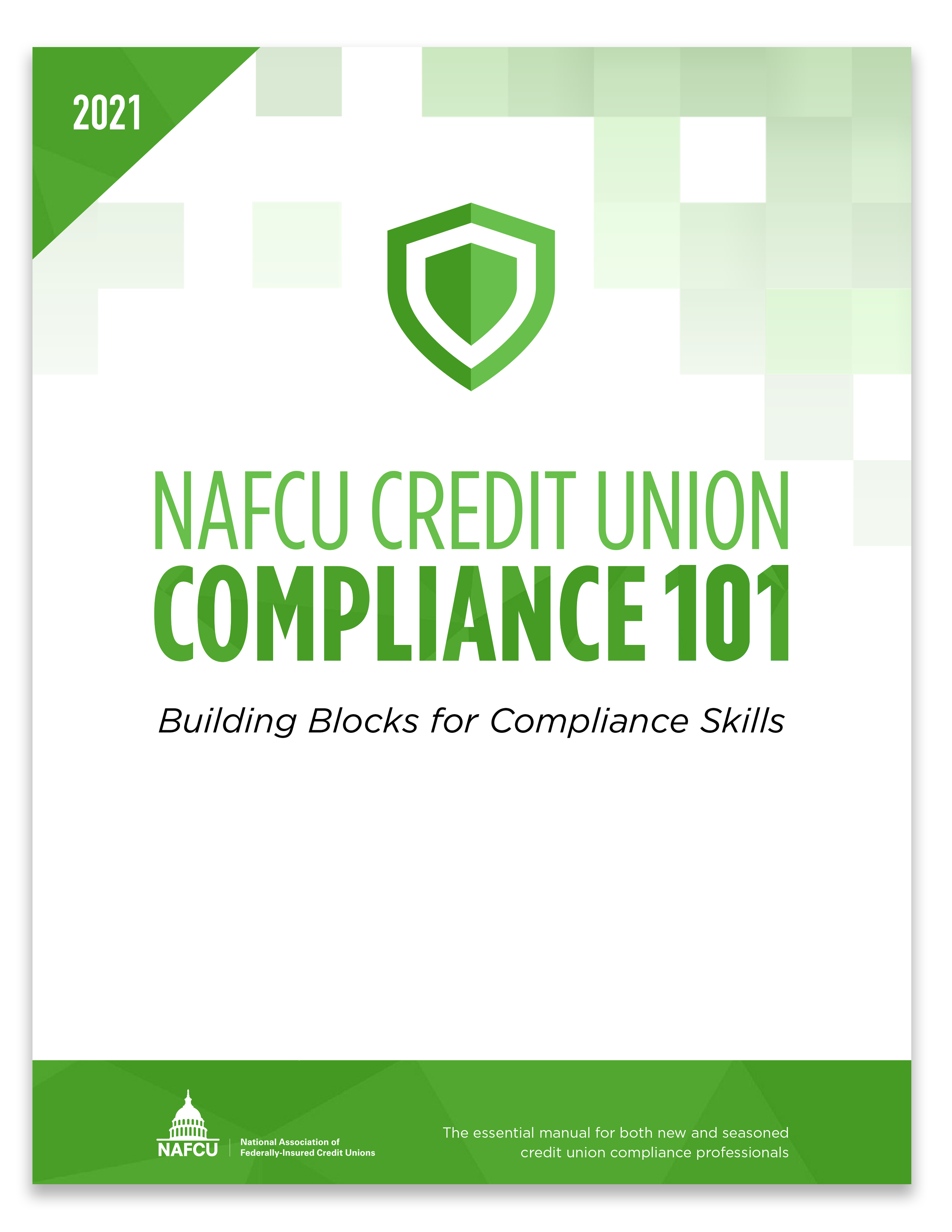 Developed by NAFCU's regulatory compliance team, this member-only e-manual was created to help credit union compliance professionals help themselves. The manual provides links to useful resources such as guidance documents, and tips for excelling in key job functions like compliance risk management, compliance research and writing skills.
"Although I've been a CU employee for many years, I still feel like a "compliance newbie" and wish I had this resource when I started my new position. I spend so much time researching without always finding the results I'm looking for. The research tips are great and will save me valuable time in the future."

—Nancy Golding, VP of Compliance, Evansville Teachers Federal Credit Union
This valuable, electronic resource contains:
An overview of risk and NCUA exams

Information on how compliance programs are structured, and creating a culture of compliance

How to identify internal and external sources of compliance risk

Practicable methods for improving compliance research and writing skills

Guidance on drafting policies and procedures

Information about audits and managing complaints
Check out the table of contents to see an overview of everything you'll get in this resource.
Questions? Email our Member Services Center or call 800-344-5580.