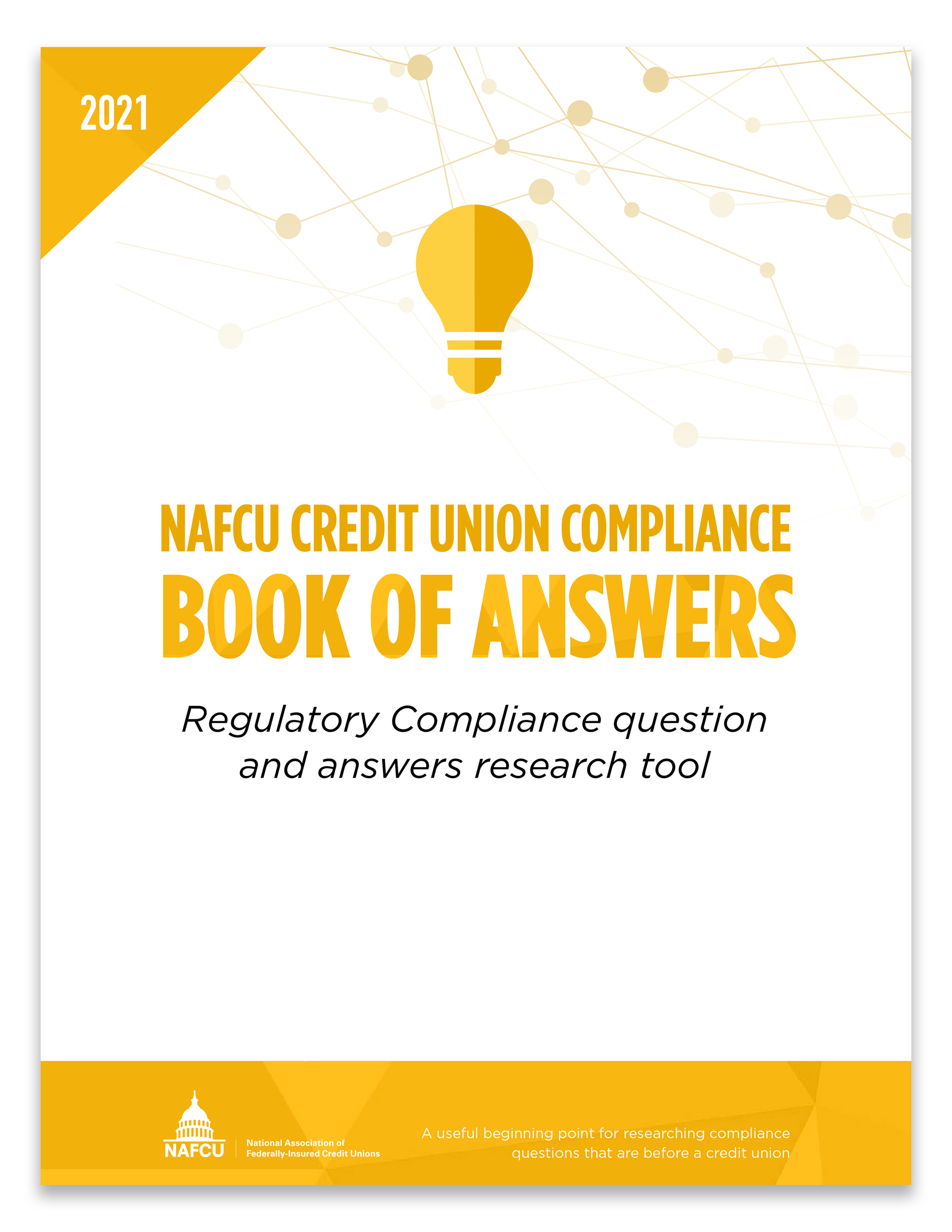 The Book of Answers is a NAFCU member-only document that answers frequently-asked credit union compliance questions. This is a great starting point for compliance research.
It contains:
Nearly 1,000 answers to compliance questions, organized into 19 broad categories
Links to federal laws, regulations, guidance and resources
Check out the table of contents to see everything you'll get in this resource.
Please note, the information in this document is currently revised and added to our new Compliance Resources Library to help you be able to find the information you need faster and easier. In addition to the Book of Answers, try the search to find many up-to-date Q&As.