Get your 2021 copy of one of the best resources available for credit union compliance professionals
Written by NAFCU's highly-regarded compliance team, the 2021 Credit Union Compliance Roadmap is a must-have, electronic resource for all credit union compliance professionals. The Roadmap is designed to assist you as you navigate through a complex regulatory environment. The Roadmap provides an overview of federal credit union regulations and includes callouts that link to additional information to help supplement your reading.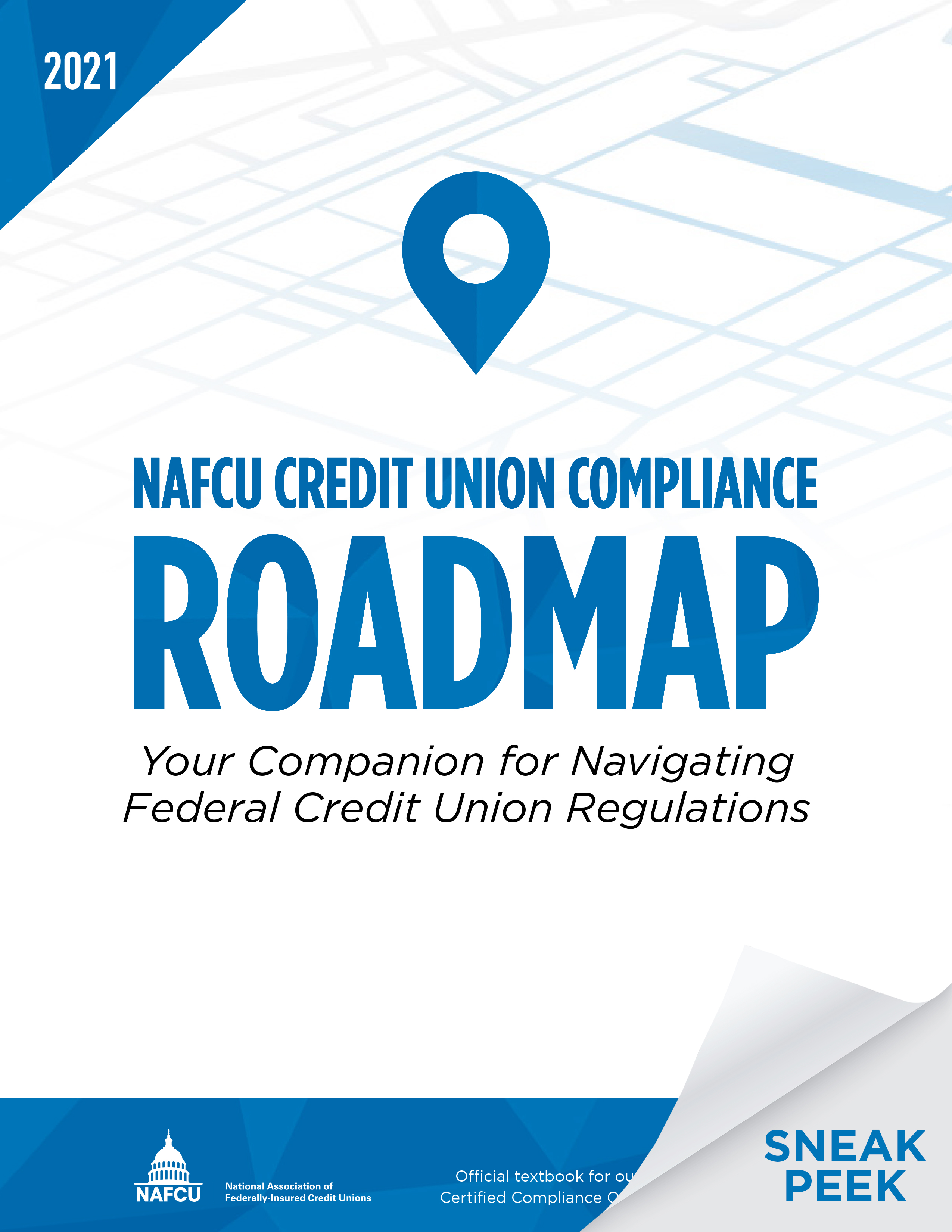 Purchase Now

$399 for NAFCU members | $499 for nonmembers
One purchase lets you share the manual with your entire organization.
Get a sneak peek inside!
The 2021 Compliance Roadmap includes:
Clean, modern look that will make the manual easier to use electronically
More tools to help you find answers to your own questions, including call outs to NAFCU and external resources
Regulation CC
CFPB's Qualified Mortgage rule
User-friendly search functions, with tons of bookmarks and hyperlinks
Questions? Check out our FAQs or contact our Member Services Center directly.
Already Purchased? Download the latest version of the Credit Union Compliance Roadmap. Please allow 1 business day from purchase for access to be granted.