May 12, 2020
CFPB finalizes remittance rule changes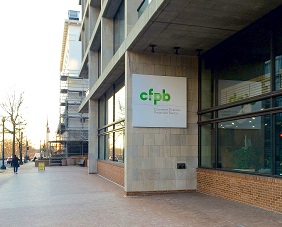 The CFPB Monday issued its final rule to increase the safe harbor threshold under its remittance rule from 100 transfers in the previous and current calendar year to 500 transfers. NAFCU has continuously worked with the bureau to obtain relief for credit unions under the rule and, although the association had advocated for a larger threshold increase, said this increase is a step in the right direction.
"While the rule is a step in the right direction, the increase in the transaction threshold fell short of NAFCU's recommendations," said NAFCU Director of Regulatory Affairs Ann Kossachev. "More so, the rule failed to expand the exception for certain estimates at a time when credit unions are in need of regulatory relief. To date, a number of credit unions have effectively been prevented from offering remittance transfer services because of the high compliance costs and associated burdens. NAFCU will continue to advocate for the Bureau to exempt credit unions from this onerous and costly rule altogether."
The rule was finalized as proposed. In addition to the increased threshold, it also:
adopts new thresholds to permit continued use of estimates when disclosing exchange rate or fee information for insured depository institutions, such as credit unions;

permits estimates of the exchange rate for a remittance transfer to a particular country if, among other things, the designated recipient will receive funds in the country's local currency and the insured institution made 1,000 or fewer remittance transfers in the prior calendar year to that country when the designated recipients received funds in the country's local currency; and

permits estimates of covered third-party fees for a remittance transfer to a particular designated-recipient's institution if, among other things, the insured institution made 500 or fewer remittance transfers to the designated institution in the prior calendar year.
NAFCU has shared concerns that the remittance rule's highly burdensome compliance costs have caused many credit unions to stop offering these services and has sought reforms to provide credit unions greater flexibility to ensure that remittance services remain affordable and accessible. NAFCU held a call with the bureau in March to discuss remittance concerns, among other issues.
Last July, NAFCU urged the CFPB to preserve credit unions' ability to provide remittance services by reinstating the temporary exception under equivalent, statutory authority. A NAFCU-witness also shared with Congress last year the high cost of offering remittance services.
Amid the coronavirus pandemic, the bureau announced that it will suspend supervisory and enforcement action against certain remittance transfer providers under the temporary fee and exchange rate exception, which is set to expire July 21. The final rule provides the replacement framework that will be in place once the exception expires.
NAFCU will continue to push the CFPB to reduce the remittance rule's burden on credit unions.
Related Resources
---
Get daily updates.
Subscribe to NAFCU today.