November 02, 2020
CFPB finalizes rule on debt collection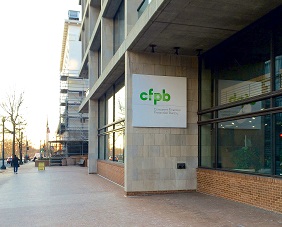 The CFPB Friday issued a final rulemaking related to debt collection, which heeded several concerns NAFCU had flagged for the bureau in its comments on the proposal. Of note, the rule limits the definition of a "debt collector" under the Fair Debt Collection Practices Act (FDCPA) to third-party debt collectors and does not encompass first-party collectors or creditors.
NAFCU has urged the bureau to exempt credit unions from any rulemaking related to debt collection, as they are not the bad actors the rules are meant to address.
In response to the proposed rule, NAFCU recommended limiting the bureau's authority for the rulemaking to the FDCPA and remove those provisions created under the its unfair, deceptive, or abusive acts or practices (UDAAP) authority to remove confusion and ambiguity for creditors. Two provisions of the proposal utilized that authority, which could have implicated first-party debt collectors or creditors.
In the final rule, the CFPB decided to not finalize those two provisions and is not utilizing its UDAAP authority.
NAFCU had also asked the bureau to work with the Federal Communications Commission as the proposed rule posed conflicts with the Telephone Consumer Protection Act (TCPA). The final rule does not interpret the TCPA, nor alter any FCC rule or obligation imposed on debt collectors.
In addition, the final rule:
clarifies the time, place, and manner restrictions on how a debt collector may communicate with a consumer, and consumers may designate a particular medium that a debt collector cannot use for debt collection communications;
establishes a communication cap under which a debt collector violates the FDCPA if they make a phone call to a person more than seven times in a seven-day period or within seven days after engaging in a conversion with the person; and
allows debt collectors to use text messages and email to contact individuals, but must include an opt-out method.
Read the final rule here. NAFCU will also send member credit unions a Final Regulation Alert with the rule's details.
The bureau also noted it will issue a separate disclosure rule later this year, in addition to a disclosure for time-barred debt. In its comments on the supplemental notice of proposed rulemaking on time-barred debt, NAFCU urged the bureau to exclude credit unions from the rule and highlighted other concerns.
Related Resources
Examination & Enforcement Accounts Operations
Blog Post
Checking Accounts , Accounts
Blog Post
Accounts Examination & Enforcement
Blog Post
---
Get daily updates.
Subscribe to NAFCU today.