September 11, 2019
CFPB issues 3 innovation policies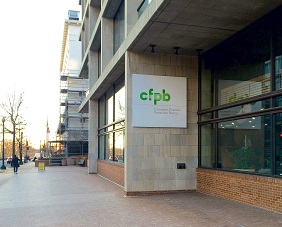 The CFPB Tuesday issued three new policies – the No-Action Letter (NAL) Policy, Trial Disclosure Program (TDP) Policy, and Compliance Assistance Sandbox (CAS) Policy – intended to promote innovation and facilitate compliance at financial institutions. All three policies were proposed by the bureau last year; the final policies are responsive to NAFCU's recommendation that participation in innovation programs should be made easier.
The new policies include more detailed information about the assessment and issuance process, while also clarifying that a trade association application may be used to obtain a waiver template for use by association members. NAFCU had sought such clarification from the bureau in its original comments.
"Innovation drives competition, which can lower prices and offer consumers more and better products and services," said CFPB Director Kathy Kraninger in a release. "New products and services can expand financial options, especially to unbanked and underbanked households, giving more consumers access to the benefits of the financial system. The three policies we are announcing today are common-sense policies that will foster innovation that ultimately benefits consumers."
The bureau also announced that it has partnered with state regulators to create the American Consumer Financial Innovation Network in efforts to increase coordination and encourage financial innovation, as well as plans to give a no-action letter to more than 1,600 housing counseling agencies at the request of the Department of Housing and Urban Development.
Earlier this year, NAFCU's Andrew Morris shared the association's support of the initiatives put forth in the policies and creation of the sandbox.
"NAFCU supports the Bureau's decision to introduce a formal program to grant safe harbor approvals and exemptions under specific statutory or regulatory provisions," wrote Morris. However, Morris said it should not be the only mechanism for advancing reform efforts and encouraged the bureau "to broadly utilize its approval and exemption authorities through general rulemakings … as it identifies outdated, ineffective or unduly burdensome regulations, without waiting for Sandbox participants to prove the case for regulatory relief."
NAFCU remains committed to ensuring a level playing field for credit unions and will continue to monitor the financial services landscape for potential changes that could impact the industry. The association's new fintech whitepaper seeks to empower credit unions with the tools to better serve their communities, while ensuring proper congressional and regulatory oversight of fintech. Download the whitepaper.
Related Resources
Leadership, Growth & Retention
preferred partner
Allied Solutions
Blog Post
Add to Calendar 2023-09-27 14:00:00 2023-09-27 14:00:00 Financial Services Mega-Trends: Welcome to a Whole New World of Financial Services About the Webinar A transformation is underway in the U.S. financial services industry that will have a profound impact on how participants do business, how they strategize about their futures, and how they collaborate around products, service and information. During this session, Cynthia Schroeder, Larry Pruss, and Patti Wubbels will highlight mega-trends worth watching. Key Takeaways: • How the financial services business model is changing • How new entrants are disrupting the industry through innovation • How technology is changing the nature of financial services delivery and distribution • How demographic shifts require credit unions to adapt their cultures and value propositions to gain market share among younger members • How credit unions must adopt a security-first mindset to protect their reputations and the data of their members Register Here Web NAFCU digital@nafcu.org America/New_York public
preferred partner
Strategic Resource Management
Webinar
Mortgage Servicing
preferred partner
Dovenmuehle
Blog Post
Cybersecurity, Risk Management
preferred partner
DefenseStorm
Blog Post
---
Get daily updates.
Subscribe to NAFCU today.