February 12, 2019
NAFCU to CFPB: NALs, sandbox will help improve services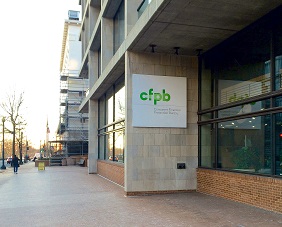 NAFCU's Andrew Morris said the CFPB's proposed policy guidance to streamline and revise certain aspects of its no-action letter (NAL) policy and Product Sandbox "might serve as vehicles for improving traditional products and services, whose full potential may be held back by outdated or ineffective regulations."
"More generally, the dual policies advanced in the proposal could support more permanent changes to the existing regulatory landscape, with successful participation in the Product Sandbox or No-Action Letter environment opening the door to broader industry relief," said Morris, NAFCU's senior counsel for research and policy.
Taking into account NAFCU's recommendation for a more streamlined NAL process, the bureau issued revised policy guidance, which is meant to encourage innovation without the threat of immediate supervisory or enforcement action.
This revised policy has five overarching goals:
a more streamlined NAL application process;
faster processing of applications (60 days);
expand the types of statutory and/or regulatory relief available;
provide greater assurances to NAL recipients that the bureau will not pursue supervisory or enforcement action as long as the recipient engages in good-faith compliance; and
better coordination with existing or future programs offered by other regulators designed to facilitate innovation.
Additionally, the proposal introduces the bureau's Product Sandbox, another mechanism similar to the NAL that affords limited exemptions or safe harbors for financial institutions so they can test innovative products and services.
"NAFCU supports the Bureau's decision to introduce a formal program to grant safe harbor approvals and exemptions under specific statutory or regulatory provisions," Morris wrote. However, Morris said it should not be the only mechanism for advancing reform efforts and encouraged the bureau "to broadly utilize its approval and exemption authorities through general rulemakings … as it identifies outdated, ineffective or unduly burdensome regulations, without waiting for Sandbox participants to prove the case for regulatory relief."
Morris also offered comments on the proposal's unfair, deceptive, or abusive acts or practices (UDAAP) relief, disclosure of application information and potential risks to consumers. Read the full letter here.
Related Resources
---
Get daily updates.
Subscribe to NAFCU today.